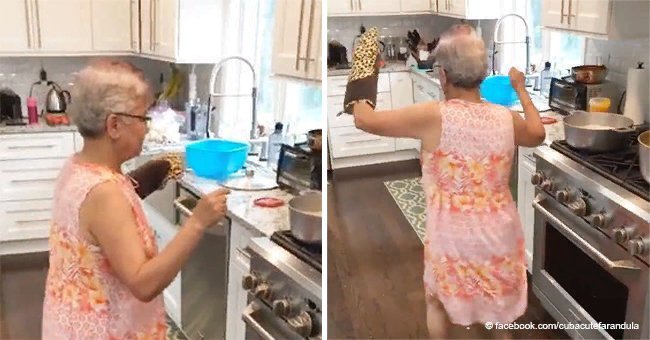 Granny surprised her family with a hilarious dance while cooking

An elder woman has been grabbing a great deal of attention in social media as she proves that there is no limit to being happy and feeling young, and that age is just a number, with her viral video in the kitchen.
A relative of this joyful grandmother caught the old lady on video as she was cooking a meal while dancing and having a beer, and her attitude and impressive dance steps made her into an online sensation, as DMX reported.
The footage of the unidentified woman was posted to a Cuban Facebook page, where it went on to gather more than 5 million reproductions in about a month, apart from been shared 97.000 times.
The star of the viral clip showed no signs of shyness and appeared to be encouraged instead by the presence of the camera to display her refreshing high spirits while taking care of the delicious meal she was surely preparing.
Since made public, the video of the cheerful mature woman has inspired many positive comments. Some of them point out to the surprising skills of the lady, while others thank her for giving such an example of a good attitude towards life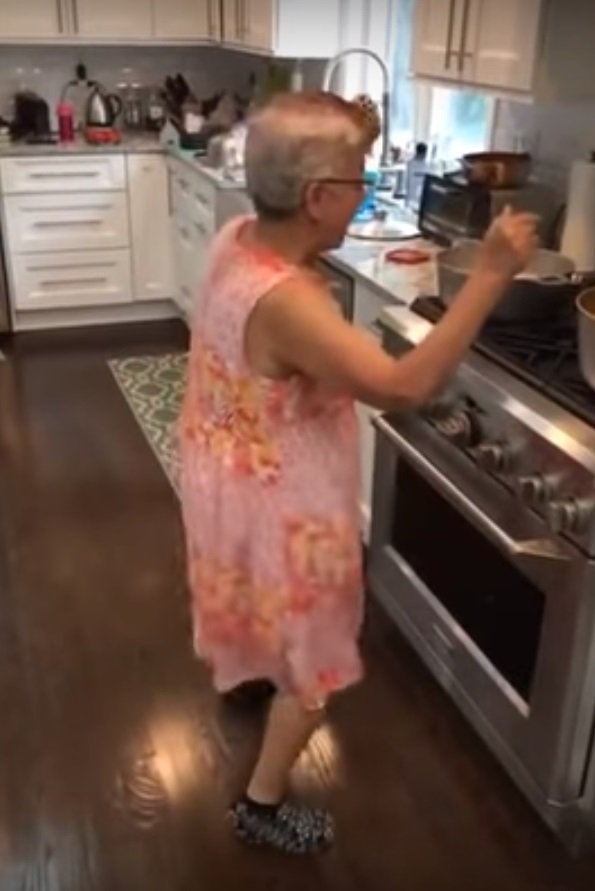 Source: Facebook/ CubaCute Farándula
"I wish I had a grandmother just like her. Mine is no longer with us. This woman is wonderful. Age is just a number and our spirit and the joy we take from our lives are what keep us young. God blessed her."
-Eunice ED, Facebook, July 2018.
'Love it and I know her food will be delicious because she is cooking with love in her heart, a smile on her face and the beat in her feet!' wrote Frederica Anderson.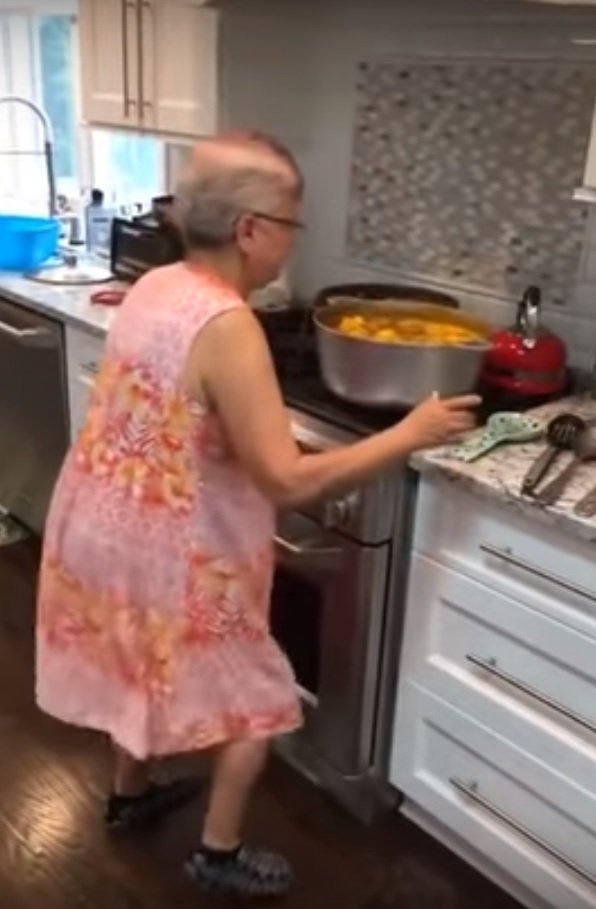 Source: Facebook/ CubaCute Farandula
Grandmothers are living their moment in our age of the viral phenomena because everybody loves them and the increasingly social and far-reaching internet has made possible for many of them to become instantly famous with their antics.
Take, for instance, the 90-year-old woman who delighted thousands of users of social media with a video that shows her taking part in an online dancing challenge to the beat of Daddy Yankee's reggaeton hit Dura.
The clip was posted to the old lady's dance instructor's Instagram in February, and people went crazy about her in the comment section of the video.
Please fill in your e-mail so we can share with you our top stories!