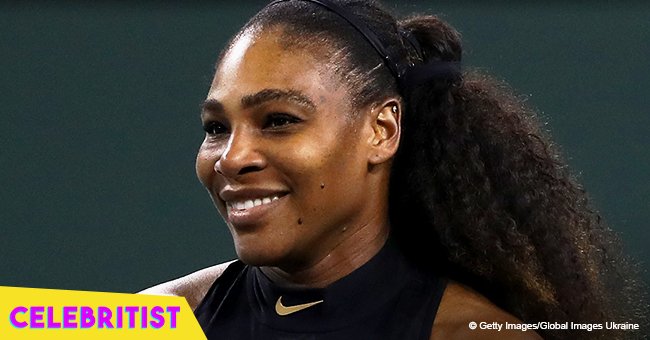 Serena Williams' baby daughter steals hearts in purple shorts & matching socks in photo with mom
The Oprah Magazine's Instagram account shared a photo of Serena Williams and her daughter, Olympia, that attracted a lot of attention. The baby looked very cute.
In the image, Serena was portrayed wearing a tight black training shirt and a red Nike headband. Olympia was sitting on the table in front of her mother wearing purple shorts, matching socks, and a white shirt.
One of the most remarkable aspects of the post was the way Olympia was looking at her mother. It showed nothing but pure love and kindness.
For the caption, the Oprah Magazine's account pointed out that Serena had shared her struggles with postpartum emotions with her followers the day before posting that image and that they were sending her some encouragement.
As soon as that post was uploaded, fans and followers took to the comment section to share their thoughts. One of them was Instagram user Maria Argott, who confessed that the image was cute as it showed "mama and baby."
That post was shared one day after Serena took to Instagram to share a photo of herself on a rocky spot with the ocean and the sunset in the background. While the image was striking, her caption was the highlight.
The tennis player revealed that she had been enduring some difficult things lately as, apart from accepting "tough personal stuff," she felt that she was not a good mother.
" … although I have been with her every day of her life, I'm not around as much as I would like to be. Most of you moms deal with the same thing. Whether stay-at-home or working, finding that balance with kids is a true art. You are the true heroes," wrote Serena.
She confessed that she read several articles that said postpartum emotions – like the ones she has been experiencing – were normal and can last up to three years if not dealt with properly. Later, Serena confessed that she liked talking about her problems with her family and friends, something that has probably been very helpful.
To finish her post, she wrote: "I'm here to say: if you are having a rough day or week--it's ok--I am, too!!! There's always tomm!"
Please fill in your e-mail so we can share with you our top stories!