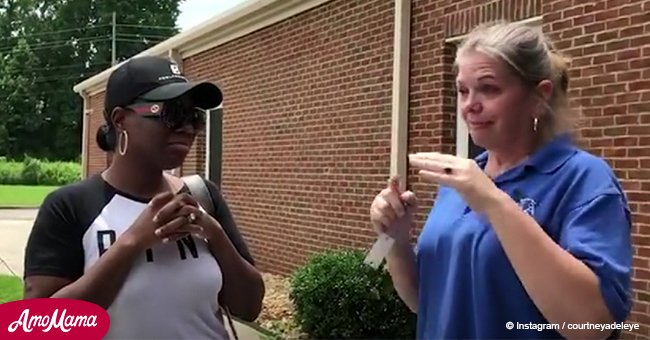 Hardworking teacher can't hold back tears after student's parents gift her a new car
When Courtney Adeleye and her husband learned that their daughter's teacher walked for miles in the hot sun and cold to catch a bus, they decided to do something special.
The parents surprised the hardworking teacher and shared the video clip of her reaction on Instagram on July 17, 2018.
To travel without a car may be tough, depending on the distance of the location. If, one needs to reach a specific destination every day, not having a car may pose to be a major impediment.
Read more on our Twitter account @amomama_usa.
When one has a specific destination each day, lack of transportation is a severe hindrance in his/her life.
When Courtney Adeleye and her husband learned that their daughter's teacher had to use the bus to reach work every day, they were sure they had to do something about it.
Courtney knew that teaching as a profession required dedication to students, and their talents and success. So the need for ensuring comfortable transportation for the teacher became a desire for the mother.
The video, recorded by her 11-year-old daughter, shows Courtney and her family meeting the teacher and preparing her for the marvelous gift.
Courtney requested the teacher to come outside. On reaching the parking lot, the teacher saw a brand new car with a blue blow in the parking spot reserved for the teacher.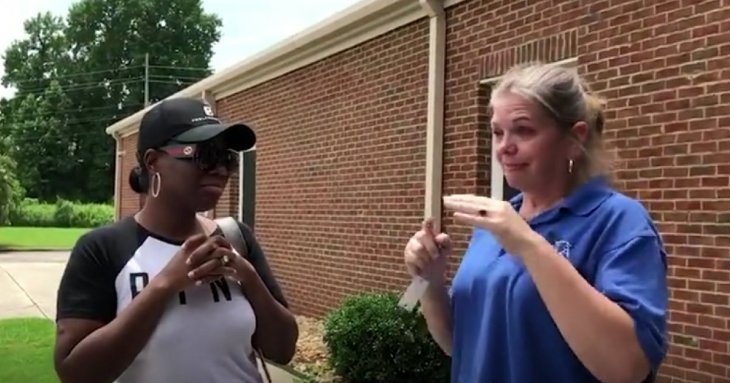 Source: Instagram / courtneyadeleye
"When my husband tells me that the teacher who has been teaching my girls for the last few years has been catching multiple buses to get to and from work every day in the hot sun and cold! He said we should give her something I said....say no more!"
Courtney Adeleye, Instagram, July 17, 2018.
The teacher thanked the parents for their generosity and said that she had no words to describe the feeling.
Courtney defined success as giving to those without expecting anything in return.
The woman said in the post that the teacher was the sweetest person one would ever come across.
Another dedicated human being would not have to bother about reaching work in time or returning home, thanks to the generosity of another individual.
The teacher, no doubt, would be thankful for the family's selfless act and for being thoughtful. The parents found a way to express their gratitude to this teacher for being dedicated and perseverant.
Please fill in your e-mail so we can share with you our top stories!