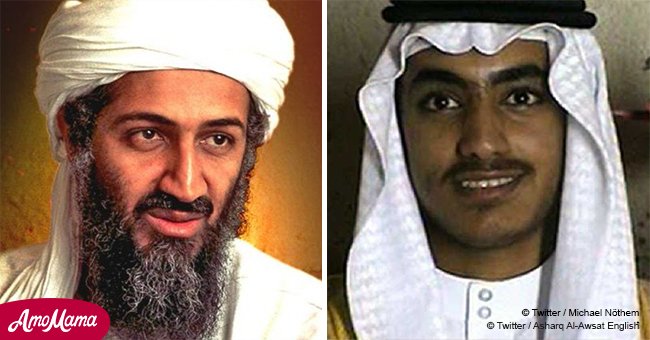 The Guardian: Osama bin Laden's son marries 9/11 hijacker's daughter
Hamza bin Laden, Osama bin Laden's son, married the daughter of the lead hijacker of the 9/11 terror attacks, Mohammed Atta.
In an interview with The Guardian on August 5, 2018, Osama's half-brothers, Ahmad and Hassan al-Attas, said the slain terrorist's son could have taken up a senior position with al-Qaida.
According to his family, the son of Osama Bin Laden, Hamza Bin Laden, has got married to the daughter of late Mohammed Atta, who was the leading hijacker of the 9/11 terror attacks.
This news was broken by Osama's half-brothers in an interview with The Guardian, Ahmad and Hassan al-Attas.
They added that Hamza was in a senior post within the al-Qaida and also aimed to avenge the death of his father, seven years ago.
The brothers further said that they were not sure of where Hamza was presently living but said that he could be in Afghanistan.
"If Hamza was in front of me now, I would tell him: God guide you. Think twice about what you are doing. Don't retake the steps of your father. You are entering really negative and horrible parts of your soul."
The past two years have seen Western intelligence agencies focus on trying to find out where Hamza was, and that he could motivate others to follow him.
His marriage seems to reinforce that the 9/11 alumni are a pillar of strength of Al-Qaida and the organization is still strung together by the legacy of Osama.
Khalid, another of Osama's son, was killed in Abbottabad in the US raid. A third son, Saad, was killed in 2009 by a drone strike in Afghanistan.
Letters supposedly were written by Osama and seized from the compound suggested that he was grooming Hamza to be a successor to replace him and also to take revenge for the death of Saad.
Hassan mentioned that they were not in touch with Osama from 1999 to the time he died in 2011. They also said they were not in contact with Hamza and had not got any messages from him.
The US government has already labeled Hamza as a terrorist considering his ranking in Al-Qaida. It means his assets could be blocked and anyone handling him would be arrested.
Hamza is known to have stayed in Iran, post the attacks. Few reports state that Hamza went to Syria and is said to have gone to the tribal territories between Afghanistan and Pakistan.
Please fill in your e-mail so we can share with you our top stories!