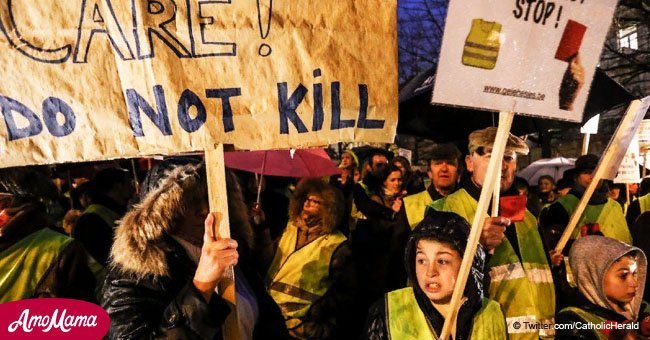 Two terminally ill children aged 9 and 11 became the world's youngest to be euthanized
In Belgium, the two children aged nine to 11 experienced severe suffering with their terminal illnesses that they asked doctors to end their lives. They became the two youngest people in the world to be euthanized.
Lethal injections were administered to the two children in Belgium, where it is legal to perform euthanasia regardless of how young the person is.
In the report made by the Mirror, the children's identities were not revealed.
The Commission fédérale de Contrôle et d'Évaluation de I'Euthanasie (CFCEE) revealed the deaths on their new report.
Follow us on Twitter at AmoMama USA for more details and updates.
The CFCEE is the commission that is in charge of regulating euthanasia or mercy killing in Belgium.
According to the Washington Post, an official from the commission confirmed that the nine-year-old was diagnosed with a brain tumor, while the 11-year-old had cystic fibrosis.
To undergo the process of euthanasia, the children followed a procedure, which involved having to write a letter requesting for the deed.
They also had to be examined by a child psychiatrist to make sure that another person did not influence their decisions and they were intelligent enough to make the choice themselves.
Even though the children had the right to make the decision, their parents have a say and can negate their children's wishes.
The report revealed that the injections were given to the two children between 2016 and 2017. Another teenager, a 17-year-old who had muscular dystrophy also received the fatal injection around the same time.
In Belgium, from 2016 to 2017, out of the 4,337 people who asked for euthanasia, a majority of them were diagnosed with cancer.
The euthanasia law was approved in the country in 2014. From that point, at a child's request, it became legal for doctors to end their lives no matter how young they were.
As for the United Kingdom, euthanasia remains illegal. Although, a poll in June 2017 conducted by the Mirror revealed that out of four British people, three of them supported assisted dying.
Please fill in your e-mail so we can share with you our top stories!