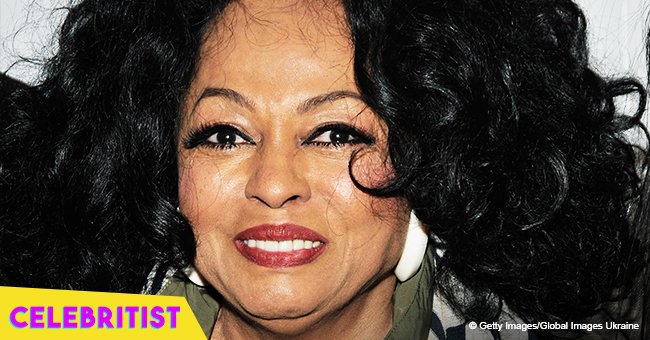 Diana Ross' granddaughter melts hearts in purple dress, wearing high bun in recent photo
Chudney Ross, the second oldest daughter of iconic singer Diana Ross, is also a mom. Her adorable 5-year-old daughter is getting ready to start kindergarten, and she can't believe who fast time has passed.
Little Callaway Lane is stealing hearts left and right with every new photo her mom shares of her on Instagram. The blond-haired girl is growing up so fast that Chudney and her fans are about to have whiplash.
She's already reaching her mom's waist, proving that she must have inherited her aunt Tracee Ellis Ross's height.
In one of the most recent pics posted on Chudney's page, Callaway is rocking a purple dress while seating barefoot on the grass and keeping her long strands away from her face in the heat by wearing a high bun.
Beside her, there are some unicorn pink school bags and a box of cereal bars that the girl seems to like a lot, as she's chewing on one.
Ross took to the caption to get emotional about her daughter going to school (and to promote the product, too) as she wrote:
"I can't believe this little one will be a kindergartner in just a few weeks! Augh! She's getting too big too fast, but at least I know I'm sending her off to school packed with a healthy lunch and wholesome snacks […]."
Callaway is the only daughter of Chudney and her husband of seven years, Joshua Faulkner. As per her decision, Chudney has been living away from the cameras, for the most part, dedicating her life to her passion for books and children.
Her business, "Books and Cookies" is a children's bookstore, bakery, and enrichment center in Santa Monica, the perfect mix of everything she loves in life. In that magical place, not only does she gets to educate other kids while making them have a fantastic time, but she also has passed down her love for books to Callaway.
On an interview she did for Zatista a few years ago, Ross said:
"Art is so important for children of all ages. It's something everyone can succeed at and do well. There is no right or wrong. It is a way to express feeling and emotions that are hard to sometimes put into words. It is a beautiful way for children to find their voice and tell a story."
In fact, in the majority of the pictures she shares of her daughter, the girl is reading, writing or just being surrounded by books in general, proving that at her age, Callaway already understands the importance of literature in her and her mom's life.
Last but not least, Chudney talked about her mother as a grandmother with Stork Magazine, as she revealed that:
"My mother is an amazing grandmother. She was very helpful when I first had the baby and came over every morning to help and bring me food. Now, she comes when she's in town to spend time with us. She loves her so much. It's very special to have grandparents close by to help and spend time."
Callaway will probably outsmart every kid at her kindergarten and is all thanks to the love for books instilled in her by her mom, and the spark of genuine interest the girl must have to be able to follow with an adult's passion.
Please fill in your e-mail so we can share with you our top stories!