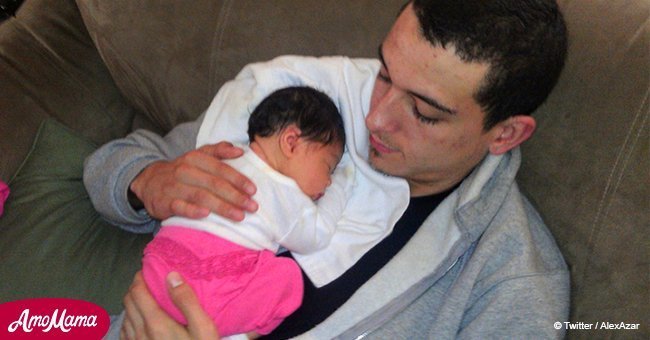 26-year-old man died because he was unable to afford life saving medication
When this young man turned 26 last May and aged out of his parents' health insurance, he learned that he couldn't afford coverage of his own. Within weeks, he was trying to ration his diabetes medication because he couldn't afford a $1,300 refill.
A month later, Alec Smith was dead after he tried to ration his diabetes medication because he couldn't afford his daily shots. The autopsy later found that he suffered a critical shortage of insulin, a hormone that regulates blood sugar and energy in the body.
According to a People report, being a manager at a local restaurant in their hometown of Richfield, Minnesota, meant for Smith that his salary was too high to qualify for Medicaid, but it was not enough for him to afford his insulin.
Now, his mother is fighting to make sure this doesn't happen again to any other people in need of the life-saving medication, and she's starting by sharing her son's story. Read more on our Twitter account @amomama_usa.
Type 1 diabetes is an autoimmune disease that causes the body's immune system to mistakenly attack healthy insulin-producing cells in the pancreas.
An estimated 7.5 million Americans depend on insulin, according to the American Diabetes Association. Citing 2016 research from the University of Melbourne, the organization said the average price of insulin almost tripled in the last decade.
"Current estimates project that diabetes is the most expensive chronic illness in the U.S. at a total of more than $327 billion per year, including $15 billion for insulin," said the American Diabetes Association.
The mother told how they searched for new insurance prior to him aging off her health plan but he did not qualify for medical assistance or MNSURE, he did not qualify for any subsidy through the ACA so they started looking at insurance on the marketplace.
But insurance plan prices were absurdly high and after careful consideration, he decided he could not afford the monthly premium and he decided to pay for his medication out of pocket cost of $1,300 a month.
Unfortunately, it appears that when Alec needed to get his refill he did not have the $1,300 in his bank account so he tried to cope with his bad financial situation by rationing the little bit of insulin he had left to last until payday. However, this decision cost him his life.
Please fill in your e-mail so we can share with you our top stories!