Antonio Banderas is dating a stunning woman who is almost half his age
Antonio Banderas looked dashing as he walked the red carpet at the 43rd annual Deauville American Film Festival along with his girlfriend, Nicole Kimpel.
The couple looked amazing together as they attended the said festival in line with the launching of Banderas' film, "The Music of Silence."
AmoMama brings you an article about the famous Zorro and how he has recently added another contribution to his exemplary legacy, as reported by Daily Mail.
Read more on our Twitter account @amomama_usa.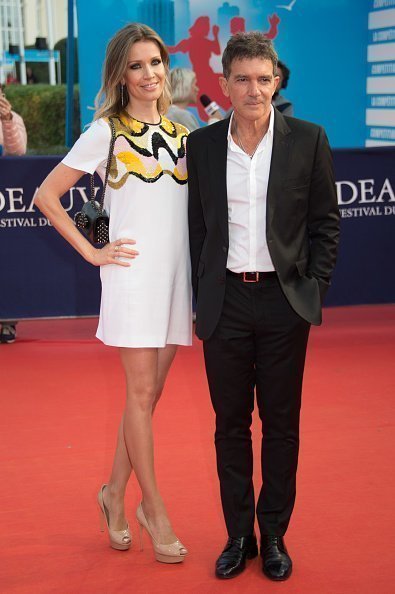 On September 7, 2017, then-37-year-old Nicole Kimpel stole the show by wearing a cute little number as she walked side-by-side with her long-term boyfriend.
The pair has been exclusively seeing each other since 2014, following Antonio's divorce from actress Melanie Griffith, whom he was married to for 19 years.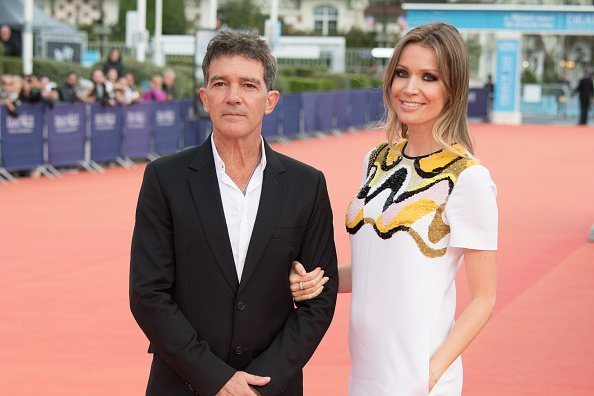 Banderas, who just turned 58, was present on behalf of the whole production of his latest movie which is a biopic depicting the life of Andrea Bocelli.
Antonio took some time off after suffering from a heart condition in January. He had to undergo surgery to have stents implanted in order to widen his narrowed arteries.
"I suffered a heart attack on January 26. It was a benign attack, it hasn't caused any permanent damage and now I'm in a recovery period."
He added,
"It's something that happens every day to a lot of people. I didn't hide it, but I didn't want it to receive more importance than those suffered by other people."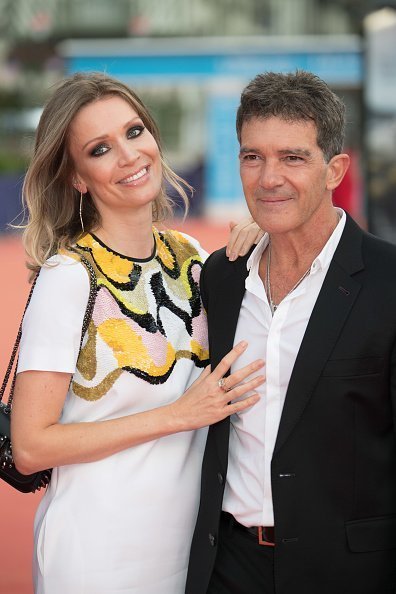 Apart from "The Music of Silence" Antonio also appeared in other 2017 films like "Black Butterfly," "Dear Mister Obama," and "Salty." The movie based on Bocelli's life was directed by Michael Radford and will feature Toby Sebastian and Jordi Molla.
The Spanish actor is a household name and his works speak for themselves. Not to mention he has never lost his heartthrob status, judging from the comments his Instagram posts receive.
A recent share to his page shows him and Nicole looking sensational.
Even at his age, Antonio Banderas still manages to deliver. Are you a fan of Banderas? What is your favorite Antonio Banderas movie?