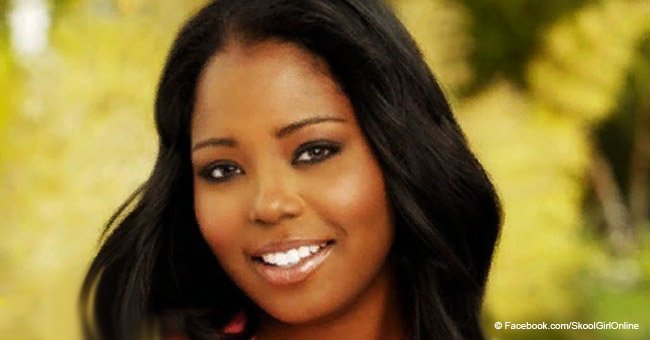 Niecy Jackson from 'Moesha' shares rare photos of her biracial kids with famous actor
Shar Jackson, the actress who portrayed Niecy Jackson in "Moesha" shared pictures of two of her wonderful kids, Kori Madison and Kaleb Michael Jackson. The actress, now 41, is living happily, after her split from a famous actor, dancer, and DJ.
The 41-year-old actress took to Instagram to share pictures of one of her two daughters, Kori Madison, along with her younger brother, Kaleb Michael Jackson.
Kori, 16, is a gorgeous geeky version of her mom, with her glasses and raven-black hair. Kaleb, on the other hand, is a handsome 14-year-old boy who was born months after his parents broke up.
The kids' father is non-other than Kevin Federline, an actor, dancer, reality star and DJ who first rose to fame for his relationship with Britney Spears. However, many people ignore the fact that he was engaged to Jackson by the time he started dating the princess of Pop.
Shar and Federline dated for three years, and by the time he decided to split with her, she was in the last stage of her pregnancy with Kaleb. Back then, a hurt Jackson talked about her ex-fiancé's affair saying that "it wasn't like just breaking up a relationship. It was like breaking up a family."
However, she buried the hatch years later and even revealed to She Knows that she took her kids to see Spears's show when she was on tour.
And in 2011, After Federline and Spears announced their split and he welcomed his fifth child with then-girlfriend Victoria Prince, Shar revealed to People that she only had love for them.
"Honestly, I wish them the best, without question," she stated. "I've got my own family to worry about, I can't really be worried about what's going on with anybody else. Good for them, and of course I wish them well."
Jackson is also the mother of two grown-ups with her high school sweetheart, son Donovan Antonio, 25 and daughter Cassalei Monique, 24. Last year, Shar made it to the headlines after Cassalei's baby daddy, actor Chris Massey, filed a restraining order against her accusing her of hurting his daughter.
According to the "Zoey 101" actor, his and Cassalaei's daughter appeared with a four-inch gash on her forehead after spending a weekend at her grandma's house. Cassie, as Shar calls her, slammed Massey's accusations with a now-deleted Instagram post where she wrote:
"My mother has never laid a finger on my child and my ex is a despicable man for slandering her in a futile attempt to save face after his years of documented abuse. Please stop harassing my mother, who has done nothing but protect me and try to get me to see the light where Christopher is concerned."
Shar is a loving and dedicated mother and grandmother, and her Instagram account is proof of that.
Please fill in your e-mail so we can share with you our top stories!