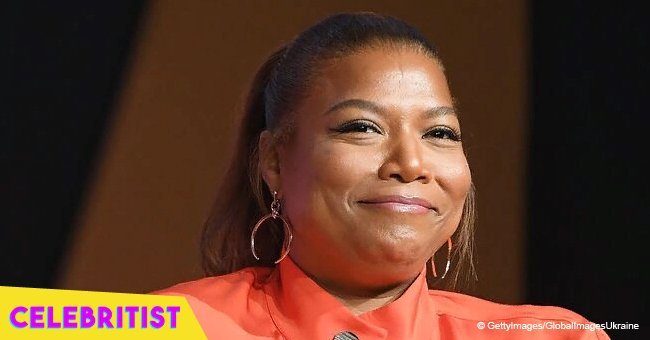 Queen Latifah guards her privacy and has refused to talk about her sexual orientation publicly
Despite the constant pressure from the media and the general public to know about her private life, Queen Latifah stands her ground on the decision to keep her relationships away from the spotlight and ill-intentioned people.
Queen Latifah doesn't want people to talk about her personal life and refuses to discuss private matters with the media when asked about her current relationships or her sexual orientation.
The "Girl's Trip" star gave all the details on why she believes she doesn't need to share those kinds of secrets with the media in an interview with the New York Times a few years ago.
The 48-year-old, who has never been in a public relationship with a man, has portrayed the role of a gay woman in two occasions, first on the 1996 film "Set It Off," and then on "Bessie." This has caused people to assume she's trying to send a message through her work.
When asked about the rumors surrounding her private life, she said:
"I don't have a problem discussing the topic of somebody being gay, but I do have a problem discussing my personal life. You don't get that part of me. Sorry. We're not discussing it in our meetings, we're not discussing it at Cover Girl. They don't get it, nobody gets that. I don't feel like I need to share my personal life, and I don't care if people think I'm gay or not. Assume whatever you want. You do it anyway."
Rumors about Latifah's sexual orientation have been swirling around in the industry for years. But she has never confirmed or denied them, which according to fans, only adds fuel to the speculation. However, she has been open about her views on the LGTBQ+ community and equal marriage.
"People's ideas, in general, are antiquated when it comes to who you love," she told Uptown back in 2015.
"We haven't moved as quickly as we probably should. And the reality is that there's always been gay people in the black community, so it's not foreign to us. And not just as a black community but just a society as a whole."
"Who you choose to marry is really up to you, and it's not something you should be judged on," she added.
"I don't find being gay or lesbian to be a character flaw. Couples should be protected under the laws of this country period. It actually angers me."
While is clear that Latifah is not ready to share certain aspects of her life, or doesn't feel the need to do it even if she has nothing to hide, some of her fans are continually looking for clues, gestures or something that leads them to an answer whenever she's out and about with friends.
The actress, however, has already set her ground.
"There's the part of my life that the public and I share together. And there's the part that's mine to keep for myself. And that's mine. For me," she said to The Hollywood Reporter in 2013.
Please fill in your e-mail so we can share with you our top stories!