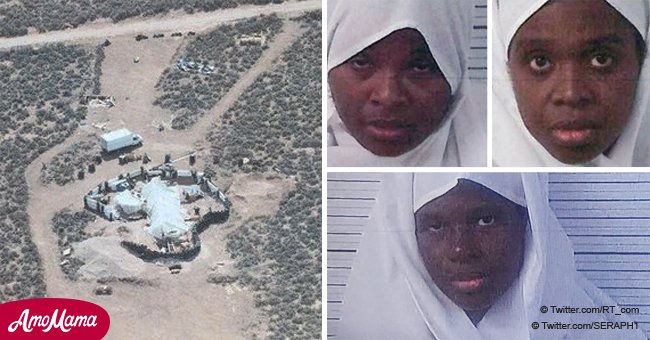 Man in New Mexico arrested for kidnapping children and training them for school shootings
A case of a missing child took a dreadful turn earlier this week when investigating officers found the remains of a young boy in a compound in New Mexico.
The 3-year-old Abdul-Ghani was reported as missing eight months ago. The remains have not yet been identified, but authorities believe it to be those of the missing boy.
A raid of the compound in Taos County revealed that 11 children were being trained on how to use weapons by Abdul-Ghani's father, the 40-year-old Siraj Ibn Wahhaj.
Read more on our Twitter account, @amomama_usa.
The missing 3-year-old
Abdul-Ghani's mother informed investigating officials that her son experienced seizures and had a congenital disability which left him paralyzed.
Wahhaj was in a prime suspect in Abdul-Ghani's disappearance, and the court heard that he believed his son to be possessed by demons.
The boy was last seen shortly before Wahhaj said he wanted to take his son to a park.
The compound in Taos County, New Mexico
Eyewitnesses claimed to have seen the boy at the compound six months ago. Tanya Badger, who owns the property, said:
"We saw him here alive, and now he's not, and we have to live with that."
Badger and her husband believed that Wahhaj, another male supsect, and three women living at the compound were extremist Muslims.
FBI suspected that Wahhaj, a wanted suspect, was at the compound, but a raid could only be approved once a message from the enclosure was intercepted by the Sherrif's office.
Sherrif Hogrefe explained:
"It had to be a search warrant and a tactical approach for our own safety because we had learned the occupants were most likely heavily armed."
The arrests and the charges
Wahhaj and the three women were charged with 11 counts of child abuse while the second suspect, Lucas Morton, was charged with harboring a fugitive.
While officials believe that Wahhaj was training the children to carry out "school shootings," NBC pointed out that he wasn't charged with "conspiracy to commit school shootings."
The children found at the compound were starving and ranged in ages from 1 to fifteen. They were not injured during the arrests and were placed in protective custody.
Whether the children are related to the five adults is yet to be determined.
Please fill in your e-mail so we can share with you our top stories!