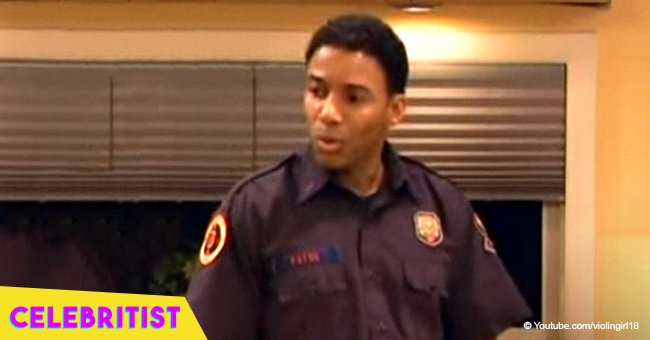 Remember C.J. from 'House of Payne'? He gave up acting after his mother's death
After losing his mother, Allen Payne decided to step away from the spotlight to reflect on life as an actor. Six years later, he's back on television.
Allen Payne, better known for his role as C.J on Tyler Perry's sitcom "House of Payne," had to endure the pain of losing his mother a few years ago. While the cause behind her passing is not clear, the situation deeply affected the actor.
He decided to step away from the industry while grieving, which explains why he never made another TV appearance after the last season of "House of Payne" in 2012.
Credit: GettyImages/Global Images of Ukraine
In an interview with Black Doctor, Payne explained the reasoning behind his decision:
"After my mother died, I stepped away from acting. I chose to look inward and find myself, and I think that's important when you're an actor. You spend so much time trying to work and being interpreted by fans, executives and people in Hollywood, that you can lose a sense of yourself. You've got to get back to that."
The pressure of fame was taking a toll on Allen's mentality, and he did what was best for his health.
Credit: GettyImages/Global Images of Ukraine
Now 50, Payne looks better than ever. He confessed that his secret to leading a healthy lifestyle is not only a vegan diet but also taking charge and responsibility for your life.
"One of the things people in our community need to understand is that you can't rely on institutions for your health and your life. We can go to them in emergencies, but life becomes so much more fulfilling when God put the power in your hands. Once you gain the knowledge and awareness of what it is, then you take on the responsibility. And not only will your body blossom, but your mind does as well."
Payne was an active part of Hollywood for over two decades, but he's aware there are no many actors that can see they have lived that long while staying relevant in such a competitive industry.
"It's so rare for someone to have a career and expand over 20 years. I don't know too many Black actors in particular. It's actually very few. In order to do it you not only have to be very talented. You gotta be really lucky and you have to be diligent and just really blessed and feel like every opportunity to work is a new opportunity."
Even though Allen has chosen to keep his private life away from the spotlight, and doesn't have any social media accounts, his fans can catch a glimpse of his face in the new OWN reboot series "The Paynes," where he's reprising his role as C.J.
Of his legacy and what the future has for him, Payne stated:
"I'm going to do my part and just try to leave a legacy of a brother who worked hard, who understood who he was and spend a lot of time trying to help others reach that same point in their lives."
Please fill in your e-mail so we can share with you our top stories!