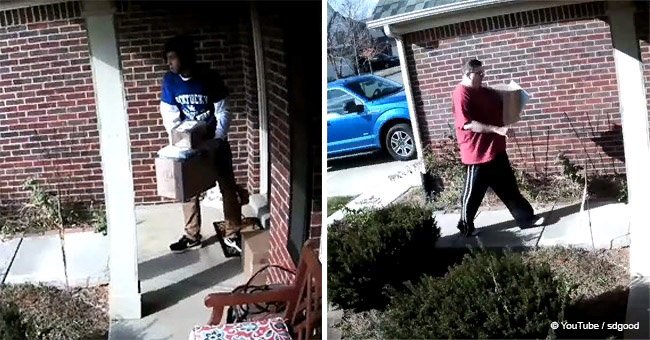 Thief steals packages off man's porch, but homeowner instantly gets packages back

A thief attempted to steal packages from a front porch of a house in a quiet residential neighborhood; he gets more than he bargained for, because of the alert and determined owner of the house.
In a video shared by the homeowner, Steve Good, on YouTube on December 8, 206, a young man is seen walking up to a house in Lexington in broad daylight and lifting a couple of boxes that are lying at the front door.
As there are quite a few boxes, the man boldly grabs two boxes first and takes them back to his car.
Read more on our Twitter account @amomama_usa
When he comes back for the remaining boxes, he pauses at the front when he realizes someone was watching him from the front door the whole time.
The thief is compelled to change his plan of stealing when Good opens the door and confronts him in the video.
The man tries to deceive the homeowner, Good, by pretending to ask for information about someone.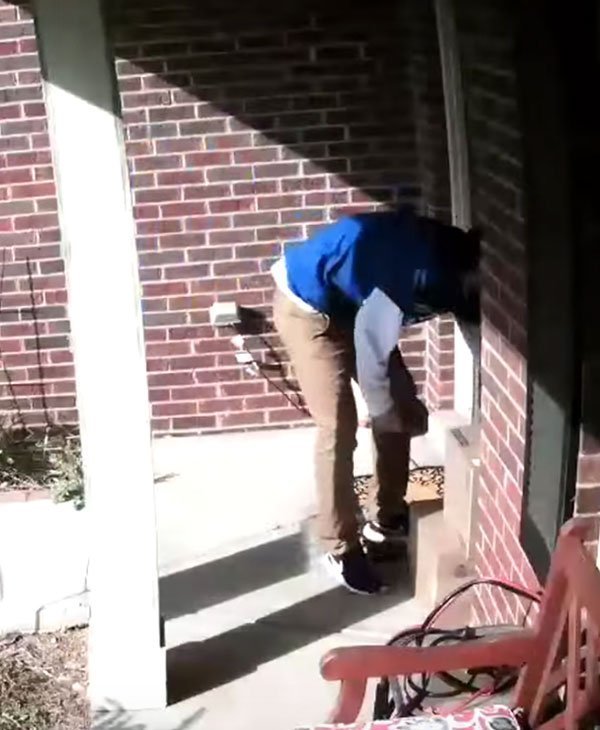 Source: YouTube / sdgood
Not believing a word of what the thief says, Good immediately walks out of his front door and starts walking in a threating manner towards the now-frightened looking thief.
Realizing the gravity of the situation that he is in, the thief makes a dash for his car with a very annoyed Good walking close behind him.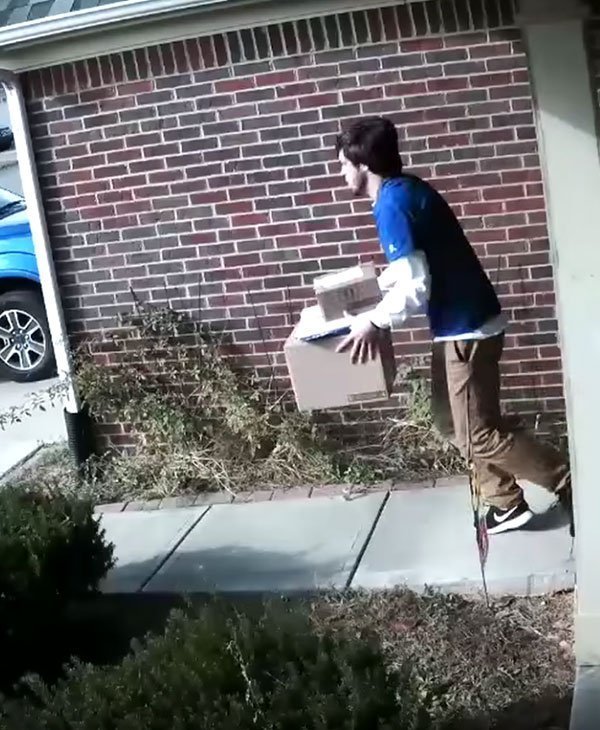 Source: YouTube / sdgood
Next, we can hear a couple of smashing sounds off the camera. The thief dropped the boxes on the road after which he drove away in his car.
Good is seen walking nonchalantly back to his home with both the stolen packages in his arms.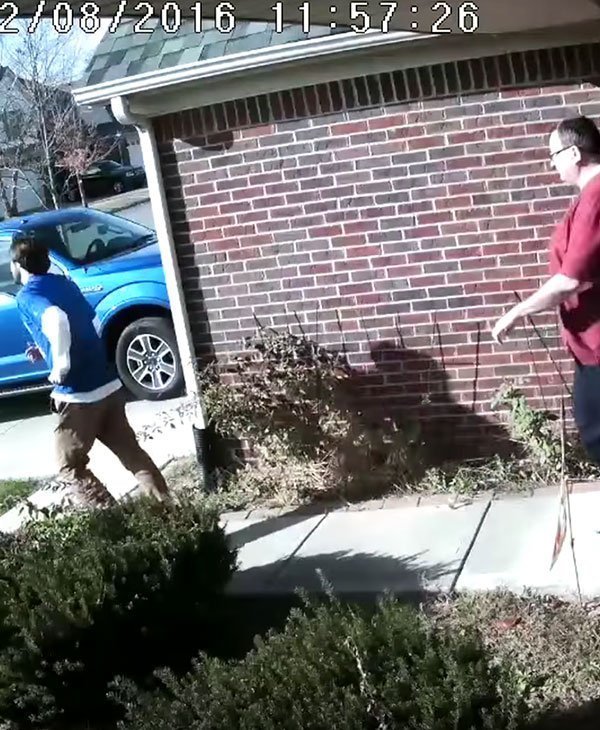 Source: YouTube / sdgood
Throughout the video, Good narrates the incident and in the end, tells that as the thief sped away. However, the homeowner was able to note the license plate of the car that the thief was driving.
In the video, Good can be heard saying that he reported the incident to the authorities and had given them the license plate number and that it shouldn't be a problem for them to catch the thief.
WKYT reported on December 8, 2016, that the police identified the thief and had issued a warrant for his arrest.
In a press release, Lexington police had said that the accused is a 24-year-old man named Benjamin Christian of Georgetown, who has two other outstanding felony warrants for unrelated charges.
Please fill in your e-mail so we can share with you our top stories!