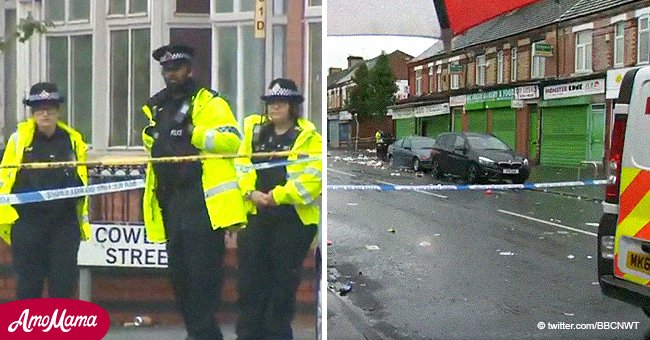 10 people injured in shotgun shooting in Manchester festival

10 people, including two children, had to be rushed to the hospital after a shogun was fired during a party after the annual Caribbean Carnival.
The incident took place on Saturday, August 11, 2018, at Claremont Road, in Moss Side, Manchester, at around 2:30 in the morning, which forced the Manchester police to intervene.
According to the Daily Mail, an investigation is currently being conducted but, so far, there is no indication regarding the reason behind the attack.
The identity of the shooter is also yet to be revealed but Chief Superintendent Wasim Chaudhry, from Great Manchester Police, said that the shooter used a shotgun to hit the crowd.
Check out the videos below and please follow us on our Twitter account @amomama_usa to learn more
Chaudhry revealed that the shotgun had 'pellets in its rounds' and that the law views the attack as attempted murder.
The police are now urging anyone with information regarding the shooter's identity to contact them. While there were two officers nearby, they weren't responsible for overseeing the party.
The party was held right after the official event, which had proper security measures in place, but there was no one to ensure that peace wouldn't be disturbed after that.
The two officers rushed in after the first shot went off as people were panicking and running around, and reinforcements only arrived several minutes later.
Over 16,000 people attended The Caribbean Carnival to show the strength and unity of the community, as well as their desire to celebrate their area.
The festival has been held every summer since 1972, drawing thousands of people each time. According to BBC, the street party is a tradition and it usually takes place at Claremont Road after the first days of events.
Fortunately, despite the unexpected attack, neither of the 10 victims is in danger and this situation serves as a warning since as festival organizers advise people not to attend street parties due to to the lack of official security.
Please fill in your e-mail so we can share with you our top stories!