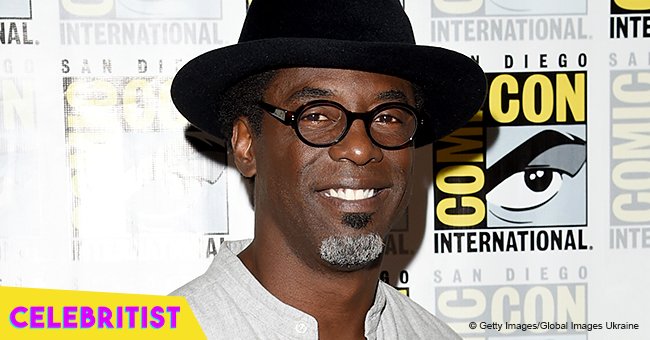 Isaiah Washington shares sweet photo with wife Jenisa in honor of their 22-year marriage
Isaiah Washington proudly flaunts his 22-year marriage to the world by tweeting a photo with his lovely wife. The actor who was once accused of being homophobic revealed he's "NOTHING" without his wife.
Isaiah Washington has been happily married for 22 years with his wife Jenisa Garland and what a feat it is. Since tying the knot fittingly on Valentine's day in 1996, they've been inseparable, often sharing photos emanating the longstanding love they have for each other.
The couple has three children together- sons Isaiah V and Thyme, and daughter Iman, and their marriage has been absolute bliss based on photos the actor frequently shares on social media.
This month, the 55-year-old tweeted he was "NOTHING" without his wife and posted an image of the two of them while rejoicing in their decades-long union.
Though his marriage stayed strong and on the positive through the years, Isaiah's career has had its troubles. In 2007, he was abruptly dismissed from 'Grey's Anatomy' where he played the noted character Preston Burke because of a controversy surrounding his negative reaction to his co-star T.R. Knight's revelation that he was gay. He allegedly insulted Knight with a homophobic slur that didn't sit well with ABC executives. Isaiah had only been in the show for two seasons when producers pulled the plug on him.
Just this year, new details emerged regarding his exit from the show. The actor revealed the allegations against him in 2007 was due to a racist ABC executive who spread lies about him in order to get him blackballed from Hollywood. Isaiah even noted that 'Grey's Anatomy' creator Shonda Rhimes had "nothing good to say" about the executive he identified as VP Howard Davine. The actor also claimed Shonda took a stand against ABC and Davine when they decided to fire him from the show. Rhimes did not respond to Isaiah's claims.
Please fill in your e-mail so we can share with you our top stories!