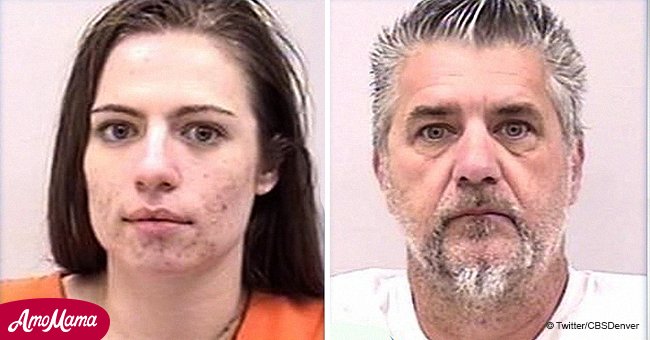 2-year-old girl at daycare held hostage during a standoff with police
A man and a woman were arrested on Friday night after a standoff with the police. During the standoff, a 2-year-old child was held hostage.
According to KKTV 11 News, drugs and a gun were found in the residence. The woman who ran the daycare was found to be using a false identity with warrants out for her arrest.
On Friday just before 7:30 p.m. a parent called in a welfare check at the in-home Tiny Toes daycare on Warwick Lane after she couldn't reach the owner of the daycare. Police reached the scene where they learned the woman in the home wasn't who she said she was.
Instead of being Sarah Richmond, the owner of Tiny Toes daycare, she was Anna Brimm, 27. The woman was found to have had several warrants out for her arrest.
For more on this story go to our Twitter account @amomama_usa. The parents of a 2-year-old got to the unlicensed daycare at the same time as the police.
They shared that they also weren't able to reach 'Richmond.' Brimm and a man inside the house refused to open the door for the parents or the officers.
"One of the commanders was on a bullhorn and went up to the door and said, 'If you don't come out soon, we're going to charge you with kidnapping. This is your last warning.'"
The man was identified as Dirk Kilgore, 45. Brimm finally responded to a text message from the parents, confirming their child was with her in the house.
For an hour the police tried to negotiate with the two suspects. Eventually, Kilgore brought the distressed toddler outside.
It took another 20 minutes before Brimm surrendered. Carl Brandenburg, a neighbor, saw the standoff unfold but said he had no idea it was a daycare.
"I'd see kids coming in and out around 5 o'clock, but no, I thought they were just friends," he said. Police later obtained a search warrant and went inside the house.
There they found drugs, including 12.6 grams of meth, 7.3 grams of brown heroin, 28.2 grams of black tar heroin, 1.3 grams of cocaine, and 550 prescription pills. The drugs were reportedly worth over $35,000.
Police also found over $2,100 in cash and a Sig Sauer P250 40 Cal handgun. The parent who called in the welfare check said nothing seemed awry when her daughter attended daycare.
The house was said to be immaculate with an entire daycare setup. The parent said Brimm was the one who approached her on social media and told her about her daycare with her references appearing legitimate.
Brimm faces second-degree kidnapping and child abuse charges plus several other charges related to drugs. Kilgore was arrested on charges of attempting to influence a public servant.
Anyone that had a child that attended Tiny Toes daycare in the 2000 block of Warwick Lane is asked to call Colorado Springs police at 719-444-7000.
Please fill in your e-mail so we can share with you our top stories!