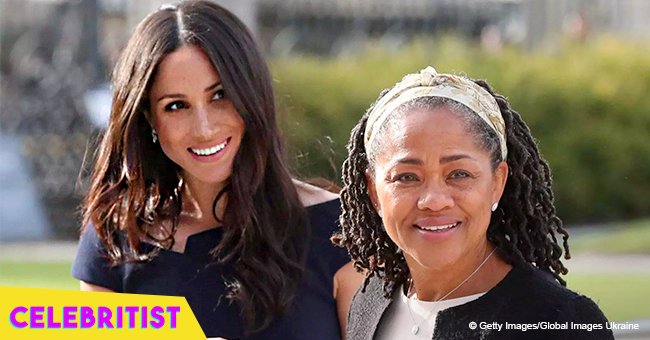 Meghan Markle's mom reportedly moving to London amid Thomas Markle drama
Doria Ragland is reportedly packing her bags and moving to London. The mother of Meghan Markle has been planning the move for months and is now excited to be with her daughter before her birthday. The news comes in the heels of another tell-all interview her ex-husband and Meghan's father, Thomas Markle has granted the press.
Meghan Markle's mother, Doria Ragland is moving to London to be closer to her daughter according to recent reports.
After spending some time in Britain during her daughter's wedding to Prince Harry in May, Doria was allegedly impressed with what she saw that she's decided to live there. The move will be happening soon, according to a recent report by Express and the publicity-shy mom is "beside herself with excitement." She intends to be with Meghan in time to celebrate her 62nd birthday.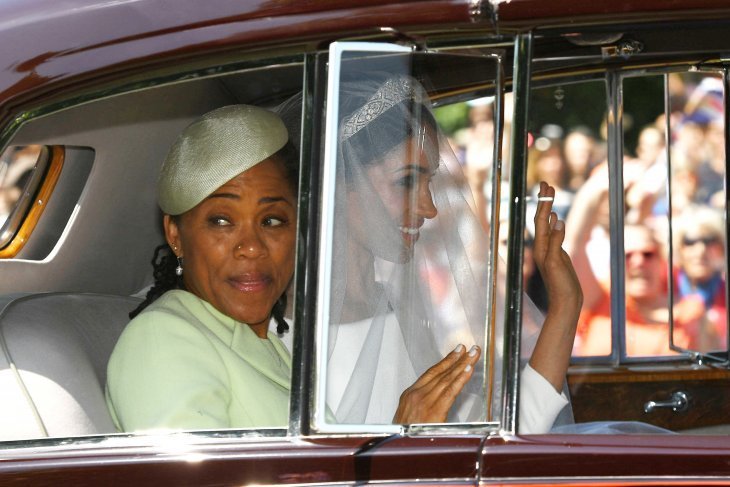 Source: Getty Images
As early as May, Doria has been preparing for her departure from the US. At the time, she quit her job as a social worker for the Didi Hirsch Mental Health clinic in Culver City, Los Angeles.
Doria's neighbors in Windsor Hills in LA where Meghan grew up believe she's eager to be leaving for London and noticed that she hardly stays in her house anymore. One close friend said,
"She hasn't been staying at her house for a while now. She has only visited the house very occasionally and when she is there she has had a security guard with her. He has been with her since about November."
She added that Doria fell in love with England and could imagine herself living happily there.
"I think this has been coming for a while. Even before the wedding she told me how she misses her Megs so much she would do anything to be closer to her, especially now Meghan will be starting a family of her own."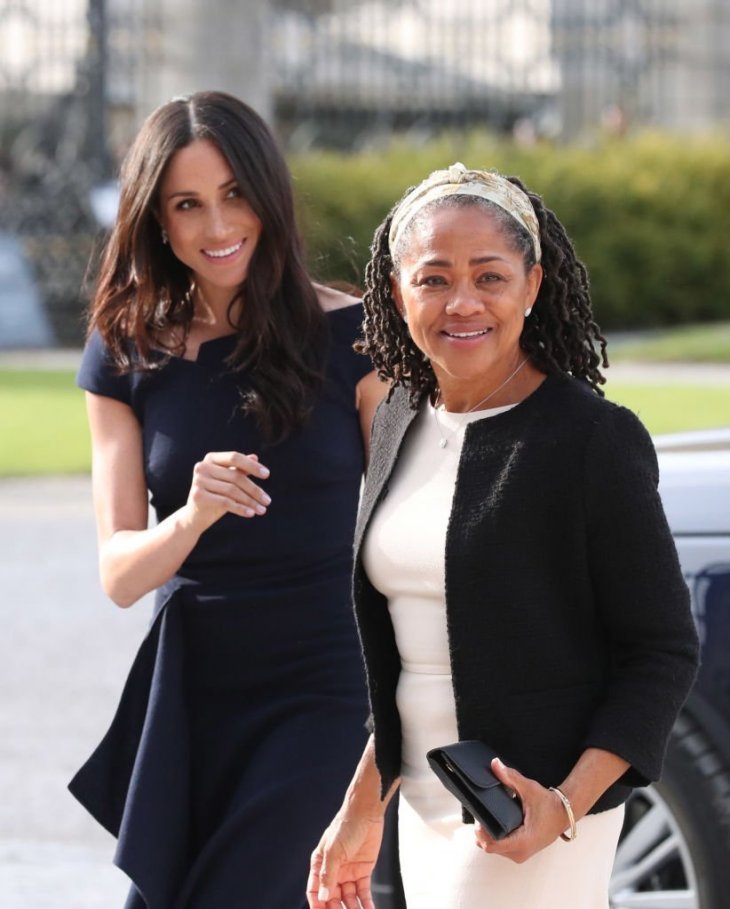 Source: Getty Images
Another neighbor added that Doria's closeness to Meghan is what's making her excited to move.
"Doria and Meghan have always been inseparable. Doria is beside herself with excitement at the thought of moving to London."
"I'd bet Meghan is just as thrilled at the thought of having her mom close, especially when she and Harry have children. Doria is going to be an absolutely amazing grandma."
The royal wedding was proof enough of Meghan and Doria's special bond. The Duchess' mother was the only member of Meghan's family to attend the exclusive event. She spent time with her daughter in the days leading up to the nuptials and sat alone in front of the church as she silently watched her daughter become a princess.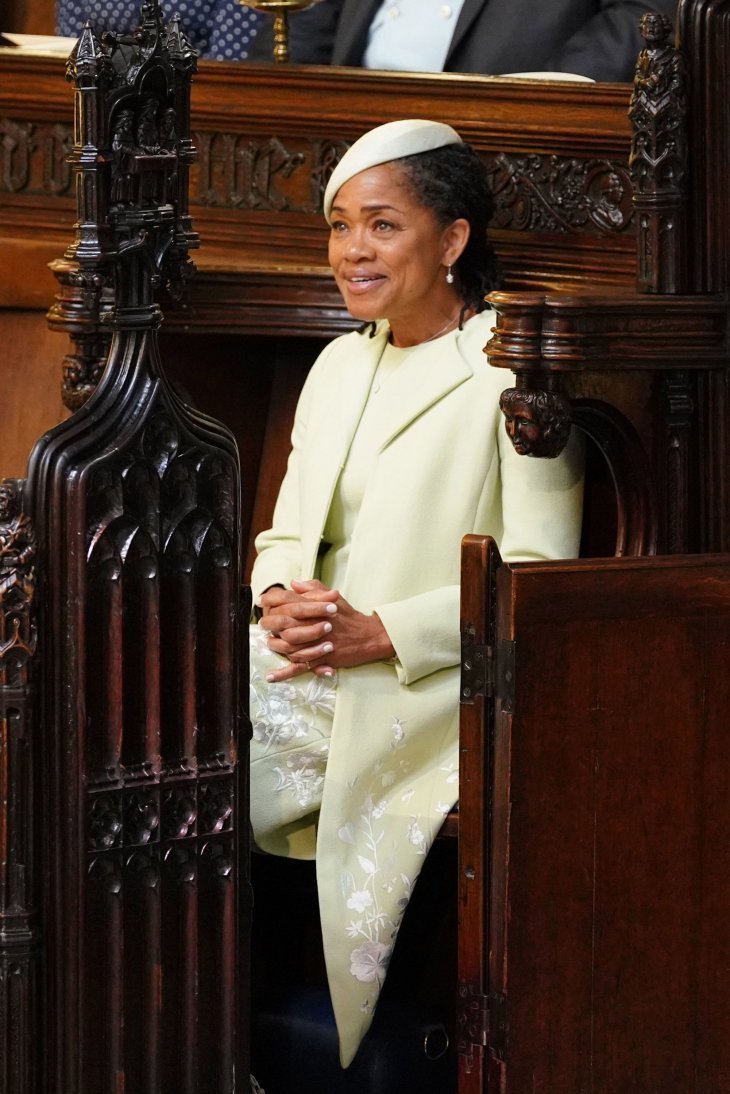 Source: Getty Images
Meanwhile, Meghan's father has been making waves publicly with issues threatening to taint his daughter's image.
Following several tell-all interviews in the past, his latest revealed details about his phone conversations with Prince Harry and Meghan. He said Harry had warned him to stay away from the press because "it would end in tears." Thomas now believes Harry was right.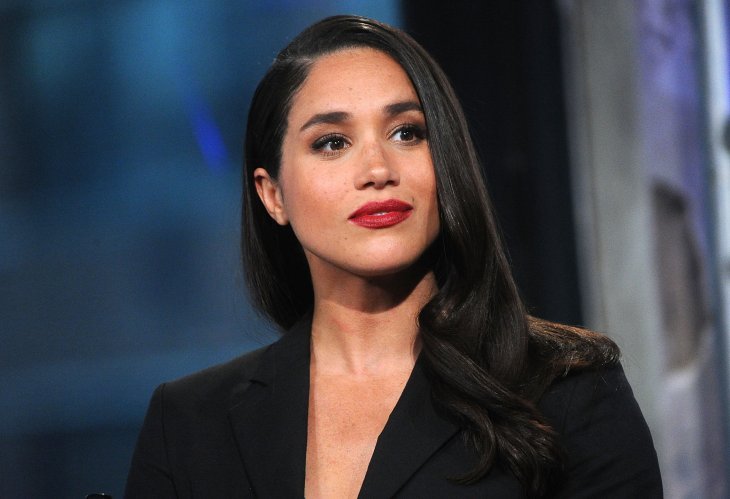 Source: Getty Images
He also revealed Harry called him to ask if reports concerning the staged paparazzi photos were true. Thomas admitted to lying to the Duke of Sussex and telling him he "was being measured for a hoodie."
The 74-year-old also revealed the couple called him while he was recovering from a heart attack with Harry telling him that he should have listened to him about the press. Thomas reportedly replied,
"Maybe it would be better for you guys if I was dead… then you could pretend to be sad."
At that point, Thomas hung up on Harry.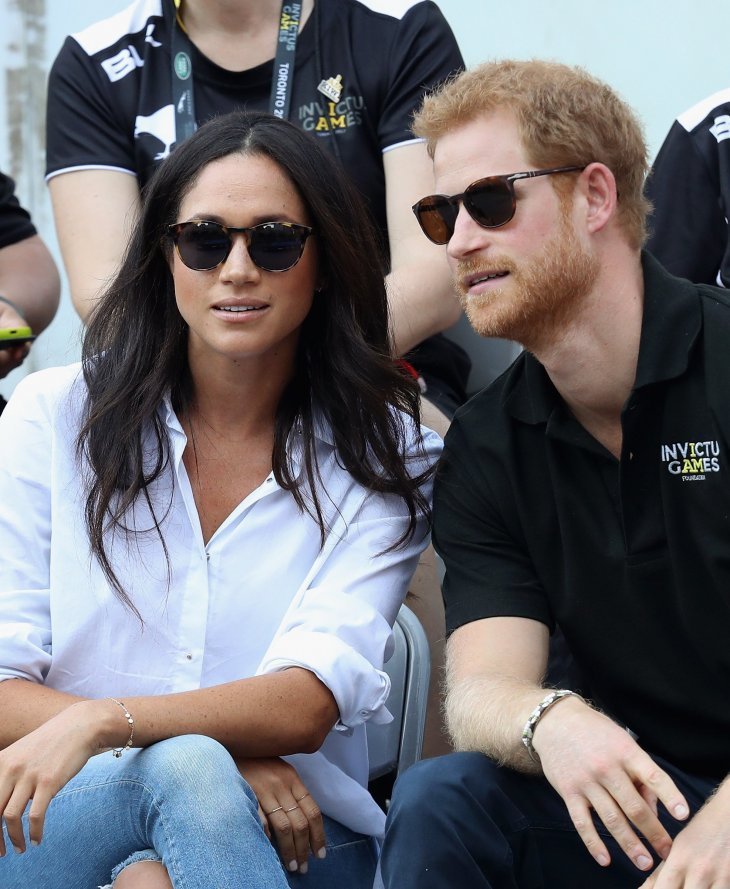 Source: Getty Images
Thomas also revealed he was hurt when Meghan didn't allow him to give a speech during her wedding but insists he is not mad at them.
"I'm not mad at Harry. I'm not mad at Meghan. I love them. I wish them well," But as for the rest of it, [expletive] it. I'm done."
Since her wedding, Meghan has not spoken to her father. She's reportedly upset over his continuing interviews.
"
Please fill in your e-mail so we can share with you our top stories!