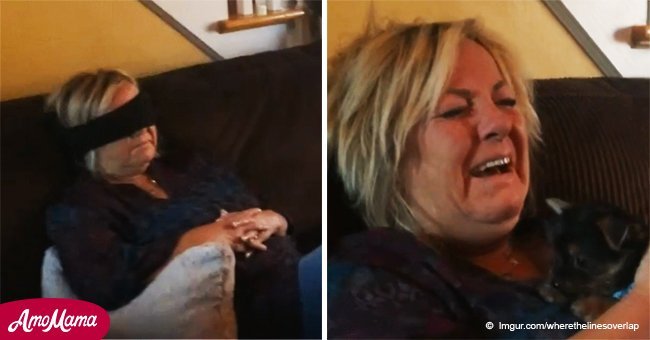 Terminally ill mom's emotional reaction when daughter surprises her with a puppy
A terminally-ill woman broke into tears because of sheer joy after her daughter bought her a puppy as a surprise.
Her daughter, Luna Baker, posted a touching video on Imgur, with the heartbreaking caption: "My mom was diagnosed with a rare sickness not long ago, doctors said we'll be lucky to have her until next Christmas."
Baker disclosed that her mother was diagnosed with a rare form of ALS and that the doctor said she only has less than a year to live.
Follow us on our Twitter account @amomama_usa to learn more and please scroll down to watch the video.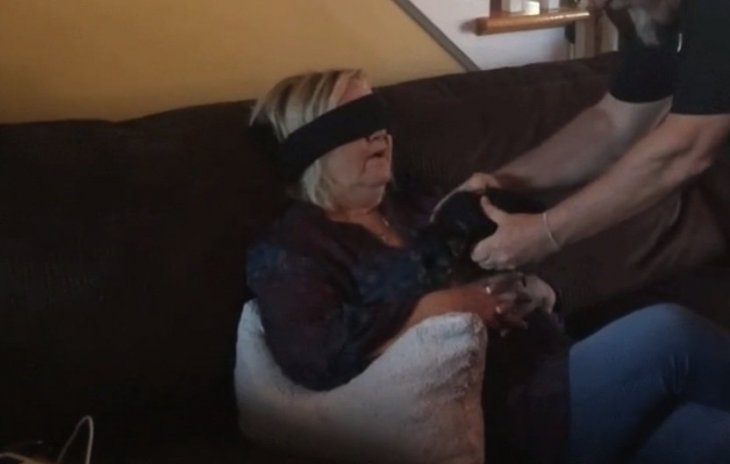 Source: Imgur/wherethelinesoverlap
Called bulbar ALS, the disease causes nerves in the throat to degenerate before other parts of the body.
"My mom is a great mom, friends, aunt, wife, sister, she's basicaly the mom of everybody I know... Also she's beautiful. I love you mum!" Baker wrote under the Imgur video.
A LESSON FOR ALL
Baker also imparted a lesson to everyone.
She wrote: "If you have a loved one (a dog, a dad, a mom, a friend, a SO) tell them you love them it may be hard for some people but [it's] free and [brings] joy."
"Also if you don't have anyone and you go out and see a person with a nice shirt say it. A nice tattoo? Say it don't be shy. A nice hair cut SAY IT. It makes people smile and I SWEAR it brings joy. Do it life is short don't be scared, be gratefull and be nice life will give it back to you."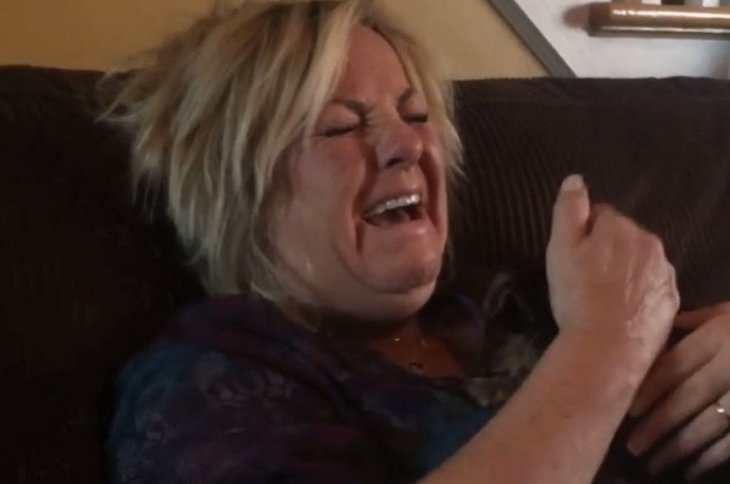 Source: Imgur/wherethelinesoverlap
PREVALENCE OF ALS
ALS affects motor neurons in the brain, brainstem, and spinal cord. Patients are diagnosed with bulbar ALS if they show alterations in speech or swallowing abilities, according to ALS News Today.
About 85 percent of ALS patients exhibit bulbar disease.
Based on U.S. population studies, a little over 5,000 people in the U.S. are diagnosed with ALS each year, according to the ALS association.
It is estimated that there are more than 20,000 Americans have the disease at any given time.
Most people who develop ALS are between the ages of 40 and 70, with an average age of 55 at the time of diagnosis.
Please fill in your e-mail so we can share with you our top stories!