Melanie Griffith reveals in a rare interview why she is avoiding marriage after four divorces
The actress Melanie Griffith, known as the star of the 1988 movie Working Girls has been married four times. In a recent interview, she revealed her reasons for not wanting to get married again.
She told InStyle that her age was one of the reasons she felt content without being married. The star also shared, that despite this, she was still very close to all three of her exes.
Melanie Griffith, 61, was once married to Don Johnson which ended in divorce. Her second marriage was to Steven Bauer and resulted in her first biological child, Alexander, 33.
She later divorced Bauer and remarried and divorced Johnson again. Her last husband who she also married and later divorced was Antonio Banderas.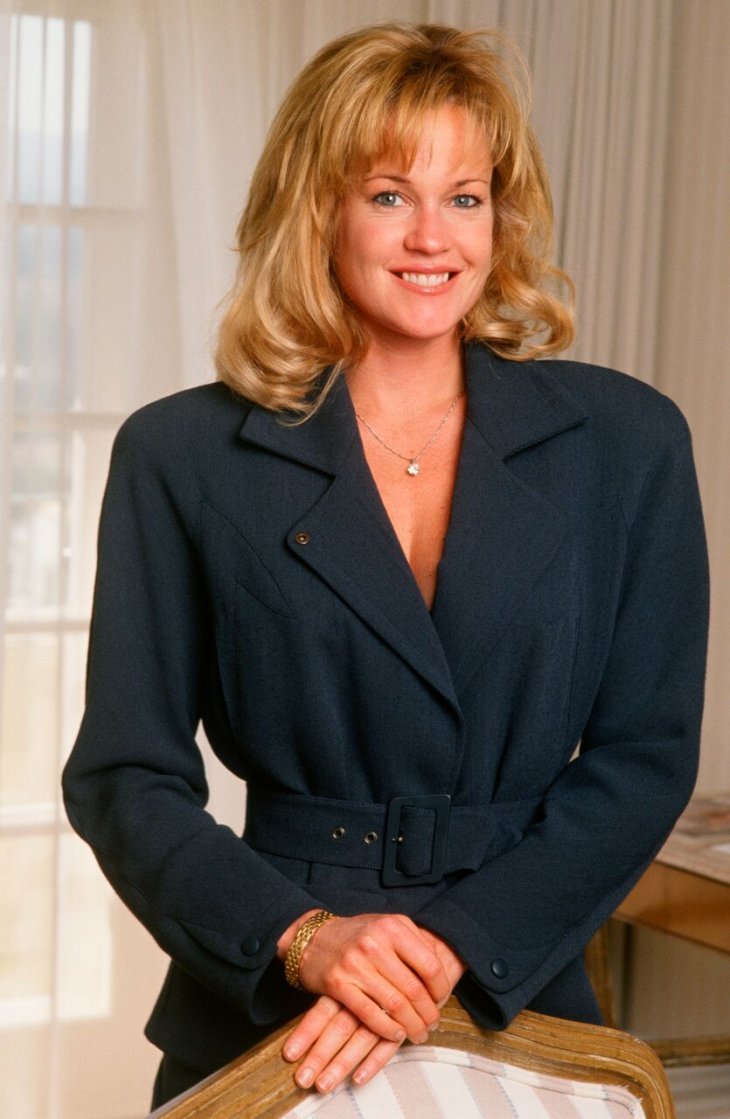 For more on this story go to our Twitter account @amomama_usa. Griffith gave birth to two more children and had a stepson, Jesse Johnson, from her first marriage.
Her daughters have followed in hers and her mother's footsteps. Tippi Hedren, 88, Griffith's mother was the one the actress emulated when she joined Hollywood.
Griffith's daughter with Banderas, Stella, 21, is a student at USC. She spent the summer taking acting classes at Stella Adler, where the star herself had studied.
Dakota, 28, the actresses other daughter with Johnson, is an international superstar. She's known for her role as Anastasia Steele in the Fifty Shades of Grey films.
"It's, like, I would love to fall in love and have a romance, a relationship, but I haven't. I keep looking. I've had a couple of lovers but not a relationship."
Melanie Griffith, InStyle, August 9, 2018
Griffith left the limelight to raise her children and be a wife but she's ready to get back to work again. She recalled how "tumultuous" things were when she married Banderas after divorcing Johnson for the second time.
The star and her first husband met when she was just 14 and married for the first time only a few years later. She shared that "It was sort of a natural karmic thing for us to get back together and to have Dakota."
In 1996, she started another family with Banderas and said it "was more exciting than playing a part in a story. You have to live your life and not just play somebody else all the time. And how can you play somebody else if you don't live your own life?"
She revealed that she was still friends with Johnson, Bauer, and Banderas. However, the three men were her last attempt at marriage according to the star.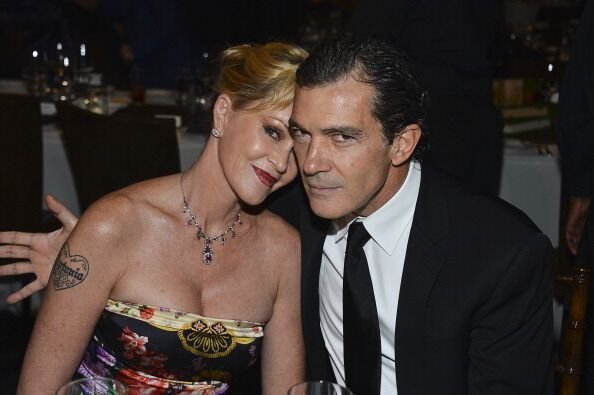 "I really don't think it's relevant for anyone anymore," Griffith stated about marriage. "But especially if you're 60 and you have four kids and you're living the life you've always wanted. Then why get married?" she asked.
She also shared that she wasn't willing to try dating apps. The actress, who recently celebrated her birthday, revealed that she felt she could find someone all on her own but was open to suggestions.
Her focus now is revitalizing her acting career and she's also considering writing a book.