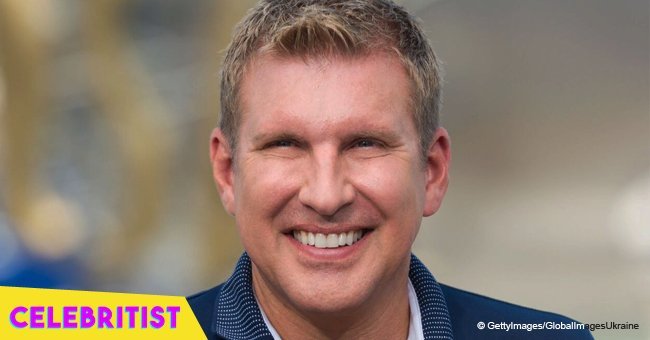 'Chrisley Knows Best' star disclosed real sexual orientation following gay rumors
Real estate tycoon Todd Chrisley is best known for appearing on the reality television show, "Chrisley Knows Best," which chronicles the lives of Todd and his family. Although Todd has been married to wife Julie for 22 years the reality star's sexual orientation has always been put into question.
Todd recently clarified his sexual preference to fans. According to E! News the star emphatically stated that he was indeed heterosexual.
The reason for fans doubting Chrisley's sexuality might have something to do with the fact that he is a classy gentleman who likes the more exceptional things in life. He also boasts a flamboyant Southern accent and is utterly obsessed with personal grooming.
Todd stated that he was quite amused by the allegations regarding his sexuality.
Speaking to the "Domenick Nati Show" in February 2017, the reality star said the public's assumptions don't bother him or his wife.
He wasn't disappointed that people mistook him for gay, as that would translate to them thinking homosexuality in itself is wrong:
"In order for it to disappoint me, it would mean that I don't agree with someone being gay."
Todd states that Julie finds it somewhat flattering, as it just broadens the scope of people who find her husband attractive.
Todd also affirmed his sexual orientation to People, stating that as he is not gay, he would not be "coming out" any time soon.
He said that the Todd seen in the reality show is his authentic self, with no hidden sexuality bomb waiting to be dropped on anyone anytime soon.
Todd also mentioned one instance in which a Twitter user asked him when he was stepping out of the closet. He frankly replied that he wasn't living inside any closet, but that he would be in full support of the said person if they wished to come out regarding their sexual preference.
The Twitter user promptly removed the comment, "because I flipped the script on him," Todd said.
Whatever the case may be, Todd's sexual preferences are his choice and shouldn't be made such a big deal.
Still, living in the public eye inevitably brings with it a lot of unwarranted opinions and speculations, which will probably never cease to exist as long as you dwell in the spotlight.
Listen to the full interview below:
Please fill in your e-mail so we can share with you our top stories!