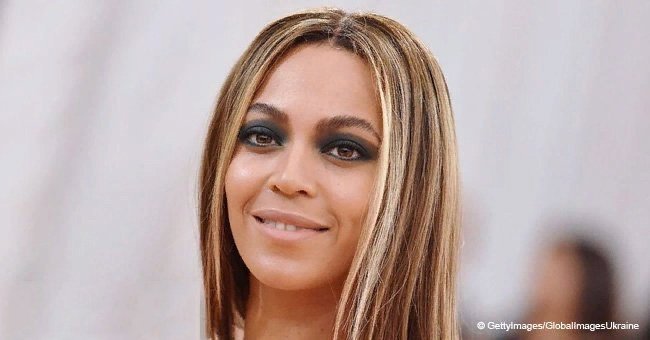 Beyoncé's beautiful 92-year-old aunt looks flawless in stunning pic
Beyoncé's mom, Tina Knowles-Lawson, shared a recent pic of her 92-year-old sister, Selena, and fans couldn't believe their eyes.
Tina Knowles-Lawson, the mother of 36-year-old Beyoncé, is not the eldest in her family. The businesswoman recently shared a breathtaking pic to Instagram that had fans wondering if her family has some kind of recipe for eternal youth.
The pic features Tina's older sister and Beyoncé's aunt, 92-year-old Selena, and the woman looks incredible for her age. Tina captioned the pic:
"If this is what 92 looks like i don't mind it coming! My Beautiful sister Selena is 92 years young. No retouching!"
Fans immediately took to her comment section to share their thoughts about Selena. One user wrote: "Those eyes... I bet she was a heartbreaker in her day," and another added "Giving me hope and life. Lol. Definitely what I want to be when I grow up! Almost there."
Knowles also shared a pic where she's posing next to her sister, and the family resemblance is uncanny.
But the beauty doesn't stop there. Tina also has a 74-year-old sister, Flo, who looks just as youthful and breathtaking.
In a side to side photo of the two women, Tina wrote:
"My two beautiful sisters Selena 92 and Flo 74 looking good. i was born on my sister Flo's 10 th birthday ! (64) She said i came into the world screwing up her life cause her birthday party was cancelled because of me." [sic]
Tina and her sisters sure share a good sense of humor, and they must be equally proud of everything their nieces, Beyoncé and Solange, have achieved in the entertainment industry and in their personal lives.
Knowles recently came back home after touring around Europe with her daughter and her son in law, Jay-Z, for their joint "On The Run II" tour.
However, she's also constantly working on her own projects, like the WACO Theater Center (Where Art Can Occur) she opened with husband Richard Lawson last year, in an effort to make theater accessible to everyone in the community.
The mission statement on their webpage reads:
"The WACO Theater Center is dedicated to the empowerment of artists, and people in general, within a diversified pool of our LA communities and beyond. We encourage artists to find their true purpose and awaken their own individual power source, which fuels their art."
Please fill in your e-mail so we can share with you our top stories!