EJ Johnson's pregnant best friend found dead in NY sidewalk at age 26
EJ Johnson's 26-year-old best friend Lyric McHenry was found dead in New York. The deceased internet star was pregnant when she was found lying unconscious on a sidewalk in the Bronx. 
Lyric McHenry was found dead in an empty Bronx, New York street early Tuesday, where she was found with no pants on and in possession of cocaine. She was found lying on a sidewalk above the Major Deegan Expressway at Undercliff Ave. and Boscobel Place in Highbridge at around 5 in the morning. 
It was discovered that McHenry was 20 weeks pregnant during her death, and was found only in a pajama top and underwear, according to police statements obtained by NY Daily News. While her knees were bruised, there were no other visible injuries on her body. Although she was immediately rushed to the Bronx-Lebanon Hospital, she passed away. Police are currently investigating whether she had an overdose due to the cocaine they found on her, or that she was dumped on the sidewalk. 
Hours before she was discovered unconscious, the internet star posted videos on Instagram of herself partying at the Frederick Hotel, the SoHo Grand, and Dream Downtown in lower Manhattan. Her last clip shows her blowing a kiss to the camera at around 1 a.m., with her arm around a man while he says "it's your birthday".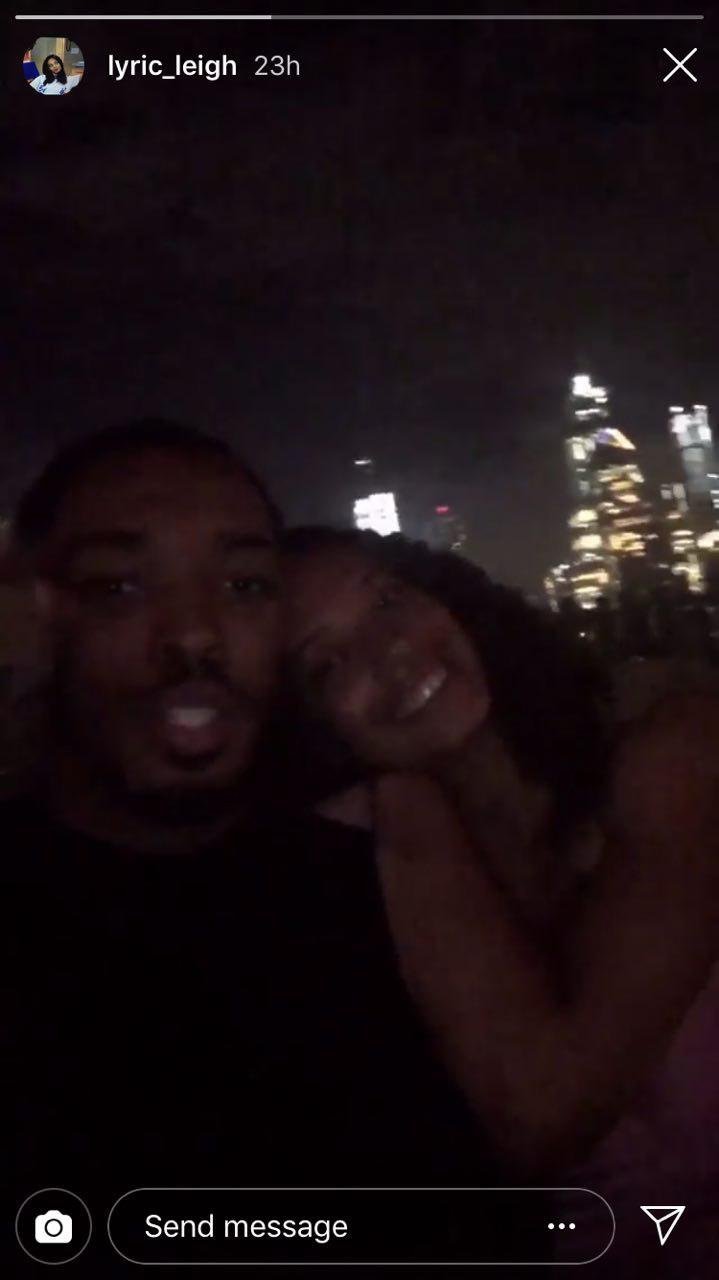 It was Lyric's 26th birthday last August 6, and she was most likely celebrating it with her friends on the night she was pronounced dead. An autopsy has been scheduled to determine the real cause of her death. 
She was a Stanford University alum who after college worked with EJ Johnson on his reality TV show. The two of them were best friends, and while NBA legend Magic Johnson's son hasn't spoken up about the tragic news, fans have flocked his social media accounts with messages of condolences and prayers. 
According to Maya Humes who spoke to Daily News about her friend, 
"This is so devastating. She just was such an amazing person. She's one of my best friends from college. She was special, and she made others feel special. She's such an incredible human being. She was so smart and one of the most caring friends you can imagine. She was just always the person to pick up the phone and check in. She never hesitated to Facetime you and always, always wanted to put other people first, asking them questions about themselves, learning about them, making people feel loved."
While police have thought the cause of death was a drug overdose, a Bronx resident living close to where McHenry was found says that the street she was on was dangerous. 
"She shouldn't have been on this block at nighttime. I'm a man, and I wouldn't walk down here by myself. That's a fact."
When EJ's show "EJNYC" ended, McHenry worked as an associate producer for Complex Networks before becoming a freelance writer and producer in 2017. She was also an active participant in US politics, volunteering for his campaign when she was 15. She eventually got selected to join the "Ron Brown Scholar Program", which provides college scholarships to black students who excel in the classroom and in serving their communities. 
Rest In Peace, Lyric.