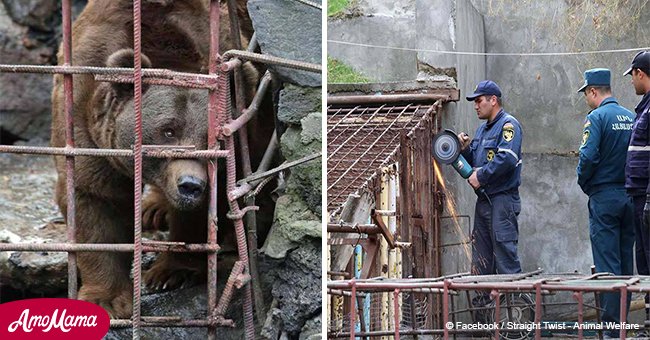 Bears forced to live in flooded cage for 10 years finally rescued
Two bears were rescued after they served as a tourist attraction for the people who ate at a restaurant in Armenia.
The conditions of an animal in captivity outside its natural habitat are not ideal and less in the situation presented by Misha and Dasha that were not even fed correctly, they had to eat leftovers from the diners.
As Daily Mail reported, both bears suffered from malnutrition and were hungry while waiting for the leftovers given by the occasional guest visiting the restaurant in Yerevan, the capital of Armenia.
The animals spent their days walking from one side to the other and often banged their heads against the cage or climbed the bars to try to alleviate their boredom. Read more on our Twitter account @amomama_usa
Fortunately, after the reports and coverage given by the press and social networks regarding the deplorable situation in which the bears were subjected, many people and organizations devoted their efforts to the liberation and protection of Misha and Dasha.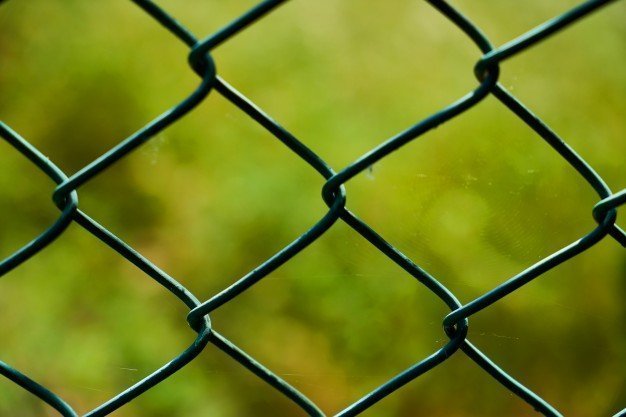 Source: Freepik
Then the British and Armenian rescuers worked together to sedate the bears and transport them to a new place.
When the bears were finally rescued, they were taken to a sanctuary in the mountain where they will now live.
The sanctuary is located at the top of the mountains, it is a large enclosure where they can spread, they can recreate themselves and, above all, they will have a correct diet.
It is not uncommon to see a bear in a small cage in a restaurant, a bus station, a shopping center or a factory. They are often trapped like puppies and spend their lives in captivity to attract tourists or simply entertain their owners.
Great strides have been made in education and social conditions in the former Soviet republic since communism fell. But the maintenance of bears, in factories, in restaurants and even in shopping centers, persists.
Now the government has pledged its support to IAR to free the bears from their suffering. Thousands of pounds have been donated by MailOnline readers
IAR sponsor, Line of Duty actor Neil Morrissey said: "Now that the plight of these poor bears has come to light, I know IAR will not turn their backs on them." "I'm with them all the way in this rescue mission. After years of misery and neglect, the end of the bears' suffering could not come soon enough. "
After ten years behind rusting bars, the poor bears have finally been freed and will now live in a lovely place.
Please fill in your e-mail so we can share with you our top stories!