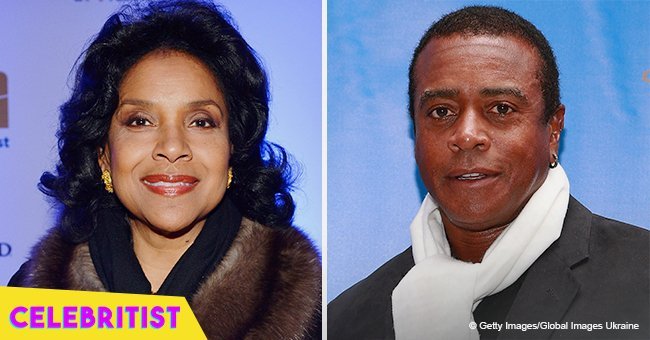 Phylicia Rashad's ex shares photo with blond daughter Ava on her 12th birthday

NFL Star, Ahmad Rashad, took to Instagram to share a photo of himself and adopted daughter, Ava. The 68-year-old NBC sportscaster may have parted ways with Ava's grandmother and legal guardian, but he still considers the 12-year-old his daughter.
Ahmad, who is also the ex-husband of "Cosby" actress, Phylicia Rashad, has a lot of practice when it comes to being a dad. The former "Buffalo Bills" football player has been married five times and divorced four times. His first marriage to Deidre Waters produced a daughter, Keva.
His second marriage gave him to children, Maiyisha and Ahmad Jr. Phylicia was his third wife, and he was with her for almost 16 years.
Their marriage produced Condola Rashad. His fourth marriage to Sale Johnson produced no biological children, but he gained three stepdaughters and Ava who they adopted. Ahmad also had a son born the same year as Keva, his first daughter.
So it's no surprise that even after a nasty divorce with Sale Johnson, Ava's legal guardian, the Sports anchor still refers to himself as her dad. He gave a shout-out to Ava who was clocking 12:
"You only turn 12 once! Happy birthday Ava! Love Dad"
Ava's birth mother, Casey Johnson, died while Ahmad was married to Sale Johnson, Casey's mom. The two eventually adopted Ava who had been staying with them for the few months leading to her mother's death.
Condola Rashad, Ahmad's only biological child with screen legend, Phylicia Rashad, also paid tribute to her dad in a glowing fathers' day message. Sharing a picture of herself in a glamorous dinner gown and her father in a suit, she wrote:
"My dear dad, who has ALWAYS been there. I'm so grateful. Happy Father's day people!"
Ahmad is currently married for the fifth time to Ana Luz Rodriguez-Paz. They tied the knot in 2016 and Ahmad constantly shares loved-up pictures of the couple.
Please fill in your e-mail so we can share with you our top stories!