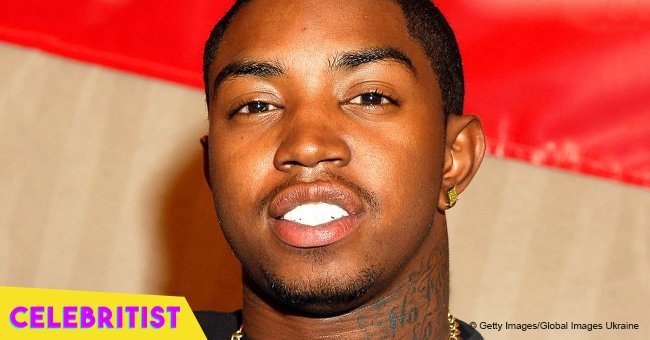 Lil Scrappy shares picture with his beautiful daughter on the way to school
Lil Scrappy tears up as he opens up about his daughter in a post where he's taking her to school.
Since his recent accident, Lil Scrappy has been grateful for his new leased on life, and that includes making the most of his time with his family.
This week, the rapper who's still recovering from his injuries following his car crash two months ago, took his daughter, Emani Richardson to school and gushed about her. He shared a photo of the two of them from inside the car and revealed he "teared up" just thinking about how she's grown.
Emani is Scrappy's thirteen-year-old child with his ex, Erica Dixon. Despite splitting, they've managed to co-parent their teen who divides her time between them.
Following Scrappy's accident, Emani has been by her father's side, lending support as he heals. She shares the duty of taking care of him with her stepmother, Bambi Benson, who's currently carrying her first child with the rapper.
Not too long ago, Bambi and Emani's mother didn't see eye to eye as the former would throw shade at Scrappy's ex on social media. However, Erica opted to take the high road and refused to respond to Bambi's catty remarks, ending the silent feud before it would go any far.
Meanwhile, Bambi has been nurturing her relationship with Emani, often sharing photos of their time together. In October, they bonded over a photo shoot on a golf course, fashioning mini-skirts, blouses, and large shades while fiddling with their cellphones. Even Scrappy joined in exhibiting his skills with a club.
As Scrappy dropped off his daughter in school this week, he could only sigh watching Emani take on her final year in middle school.
"Just dropped my lil one off at school and I always get teared up cause she's growing so rapidly and she's finna b in high school next year and she's so amazing tho"
Along with everything he's grateful for, he's especially thankful for Emani's presence in his life.
"God I'm definitely grateful for her and I praise you for that and many more. Love and take care of ya kids , sad some of you Ig parents be lying."
On Father's Day, Scrappy shared a video as he's being wheeled by Emani while spending the day together. When Emani discovered her father was documenting her, she shyly turned away as her father laughed. The precious moment between father and child is proof that the singer's life is more than perfect, despite the recent crisis he's been through.
Please fill in your e-mail so we can share with you our top stories!