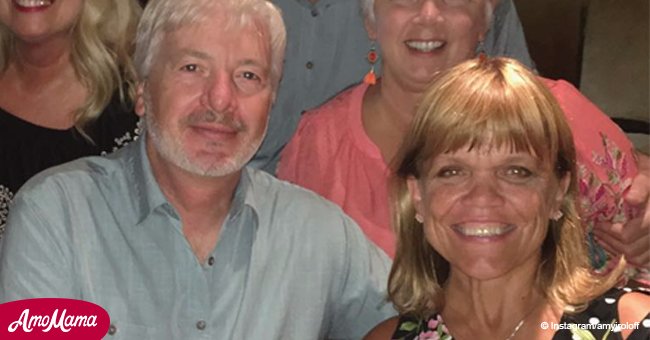 Newly posted snap gives rise to Amy Roloff and Chris Marek engagement rumors
There are new rumors about the relationship between Amy Rollof and Chris Marek, this time the fans suspect that the couple has taken the relationship to the next level; engagement.
The relationship of Amy Roloff and Chris Marek has been under public eye since it began in 2017, sometime after she divorced Matt Roloff, who was her husband for more than 27 years.
Although there have been several rumors of a breakup in the relationship between Amy and Chris, none has been true and now fans have begun to suspect that the relationship is going in the opposite direction.
After Amy posted a nice photo of a meeting with certain friends that she attended with Chris, some fans have speculated that the couple has engaged in marriage due to a ring they noticed in the hand of the matriarch of the Roloff family.
However, the fans are wrong again in their quick conclusions. Amy and Chris are very happy and enjoying all they can from their courtship but there are still no real signs that they are thinking of getting married soon.
As reported by Pop Culture, several fans asked Amy if she had committed herself to Chris when she saw a striking ring on her right hand placed right on the finger where wedding bands usually take.
And although the couple have had a great time lately, going for motorcycle rides through the countryside and even jumping in parachutes, the fact is that Amy is not ready to commit herself to a marriage relationship with Chris.
Amy said she would never have imagined that she would be dating someone new now that she is already a grandmother, and certainly Chris' adventurous side is one of the things she loved the most about her new relationship compared to her marriage with Matt.
Amy even brought her boyfriend Chris on a trip back to her Michigan hometown, so maybe the fans are not so wrong and soon we will be seeing real announcements of the couple walking down the aisle.
Please fill in your e-mail so we can share with you our top stories!