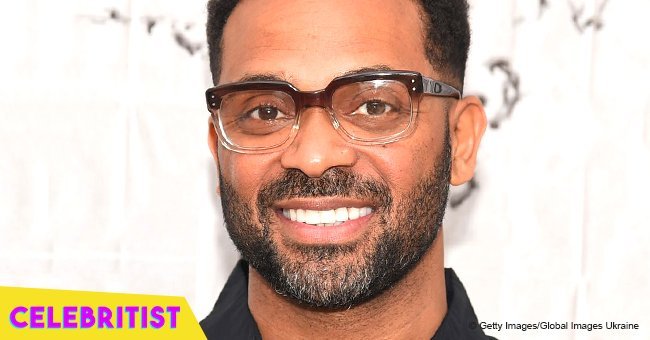 Mike Epps' daughter sizzles in black bikini in recent pic
Makayla Epps is one of Mike Epps's four beautiful daughters who he calls "good girls." The 19-year-old is a grown woman now, and this picture of her barefaced in a bikini proves that.
In the photo, Makayla appears to be sitting at one of the tables in a lounge. Only the top of her bikini is visible as she sits pretty with her face free of makeup and her braids wound into a top knot. We can't help but notice her manicured nails and cute wrist tattoo as well. She captions the photo "in the jungle," most likely because of the greenery in the background.
Makayla is not new to vacation trips. Her famous dad, comedian, Mike Epps, has always been one to spoil his girls. Just last year, he treated his four girls and granddaughter, Skylar to a luxurious vacation getaway.
Not one to let anything get between him and his girls, the "Girls Trip" actor had the most fun with his girls while he was fighting a nasty divorce battle with now ex-wife, Mechelle.
The divorce was eventually finalized in September, but that hasn't stopped Mike from being a fun dad to their daughters, Mariah and Maddie. Makayla and Bria (who is his first daughter), are Mike's children from previous relationships.
The doting dad confessed to People:
"They're all No. 1 in my eyes. They're all really good girls and really, really smart. I've been blessed."
Mike, who also has a couple of rap singles, revealed how his daughters helped refine his taste in music. He grew up listening to and singing songs that were often disrespectful of women, but the birth of his girls changed that:
"When I started having daughters, I was like, 'Well I've got to change my music menu.' When you have girls, you see your mother, you see your grandmother, and you see your auntie. All my daughters look like my great ones, my loved ones, my older one, my influences."
Please fill in your e-mail so we can share with you our top stories!