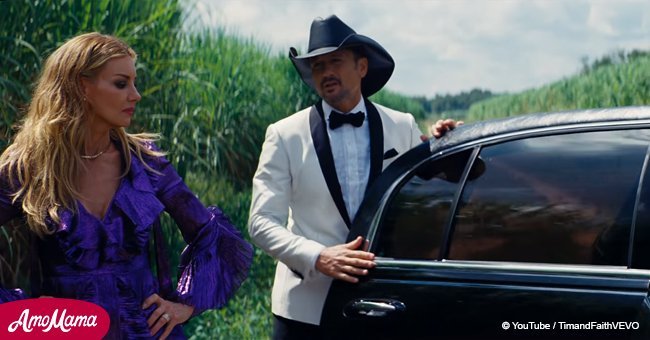 Tim McGraw and Faith Hill's emotional music video from their first ever album together
Country star couple Tim McGraw and Faith Hill treated their fans with the debut of a song from their collaborative album, 'The Rest of Our Life,' on the occasion of their 25th wedding anniversary.
The song that they chose to release on the special occasion was the title track of the album, whose visual surprisingly shows the sadness, anger, and the emotional turmoil between the couple.
These visuals of the song are quite contrary to what the lyrics actually say, and it is not until the end that one gets to see a moment of happiness and joy between the couple.
Meanwhile, the words to the romantic number are actually talking about love and sweet sentiments between couples right from the start.
Follow us on Twitter to learn more.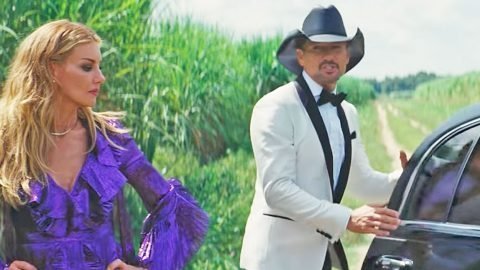 Source: YouTube/TimandFaithVEVO
The video begins with McGraw and Hill dressed elegantly in their formal attire, riding in the back of a limo as it passes through a countryside field.
Things soon turn ugly as the couple is seen arguing with one another only a minute into the song. Soon, the argument turns so bad that Hill is seen walking away from McGraw, disappearing into the pouring rain.
Next, Hill is seen making it to a diner, where a friendly waitress gives her a jacket and a drink. Soon enough McGraw follows her and shows up before her.
This is where they engage in a beautiful reunion and all the past arguments and discontentment are quickly left behind.
The beautiful video has been showered with much love by the internet users. It has gathered over 18 million views and more than 85,000 likes so far.
Speaking about the video in an interview, Hill told that the director "captured the essence of the song in a way that was a little juxtaposed from the actual lyric of the song."
McGraw agreed to his wife and added that the director's vision in making the video was quite unique.
The happy couple has been one of the most inspirational pairs in Hollywood. Together, they share three beautiful daughter – Gracie, Maggie, and Audrey.
Among their daughters, Maggie is growing up to be a splitting image of her mother, who shares the same smile and eyes as her mother, a report on the musical family informed.
Please fill in your e-mail so we can share with you our top stories!