Mary J Blige, Mariah Carey , & more celebrities honor Aretha Franklin following her death
Following news of the death of Aretha Franklin, famous personalities paid their 'R-E-S-P-E-C-T's to the 'Queen of Soul' on social media. Among them were Mary J Blige, Mariah Carey, Celine Dion, Alicia Keys, Fantasia Barrino, Gloria Estefan, Shania Twain, Diana Ross, and Carole King. Even presidents Barrack Obama and Donald Trump had kind words to say. 
Aretha Franklin died at the age of 76 on Thursday after a long battle with pancreatic cancer. As early as Monday, news of her imminent death surfaced with many expressing their well-wishes for her. Upon her death, stars took to social media to honor the legendary singer whose stellar career as the 'Queen of Soul' spanned seven decades.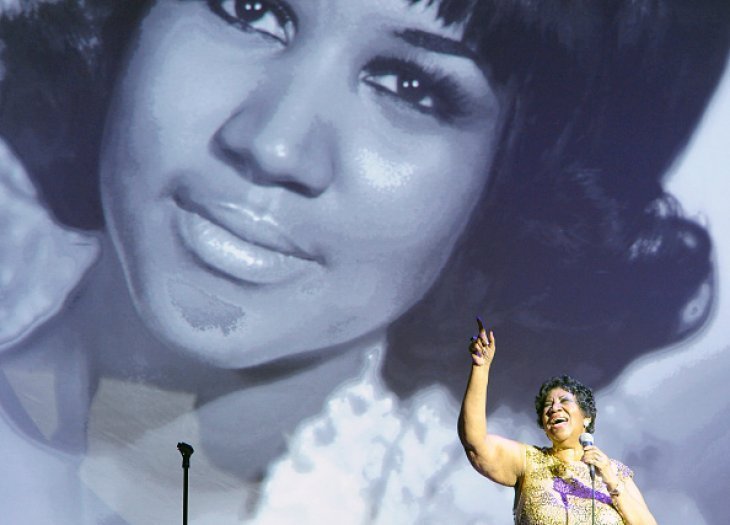 In 1998, Franklin joined Celine Dion, Mariah Carey, Gloria Estefan, Shania Twain and Carole King on stage during the inaugural outing of VH1's 'Divas Live' special. The night spawned an album and a series of 10 other 'Divas Live' specials after. The show's highlight was the finale where all six singing divas sang Franklin's '(You Make Me Feel Like) A Natural Woman' to an impressed crowd.  
After the death of Franklin, all five singers paid their respects to her with words of sadness and adoration for the star.
Accompanying a photo from their famed performance, Dion wrote,
Twain linked her message to a YouTube video of their performance.
An unbelievable woman and voice. It was an honor to meet and perform with the Queen of Soul. RIP Aretha Franklin ❤️💔https://t.co/BQBtdPuoZO

— Shania Twain 💎 (@ShaniaTwain) August 16, 2018
King shared a picture of Franklin and herself from the Kennedy Center Honors and wrote,
Meanwhile, Estefan shared a photo of another time they were together on stage and penned a loving message for her.
Carey's long, heartfelt message was accompanied with a gallery of photos of the two of them together on and off the stage. 
Other celebrities also paid tribute to Franklin including her contemporary, Diana Ross. 
I'm sitting in prayer for the wonderful golden spirit Aretha Franklin.

— Ms. Ross (@DianaRoss) August 16, 2018
Even those who came much later in the music industry had high regard for her. Mary J Blige had this to say. 
"
While Alicia Keys deemed her an "unforgettable woman."
Fantasia Barrino acknowledged the "BIG" role her auntie played in her life. 
Even presidents Barrack Obama and Donald Trump recognized Franklin's talent and influence in the industry. 
Aretha helped define the American experience. In her voice, we could feel our history, all of it and in every shade—our power and our pain, our darkness and our light, our quest for redemption and our hard-won respect. May the Queen of Soul rest in eternal peace. pic.twitter.com/bfASqKlLc5

— Barack Obama (@BarackObama) August 16, 2018
A host of other celebrities paid tribute to Franklin including Sir Elton John, Sir Paul McCartney, John Legend, Patti LaBelle and many others. 
Franklin will definitely be missed.