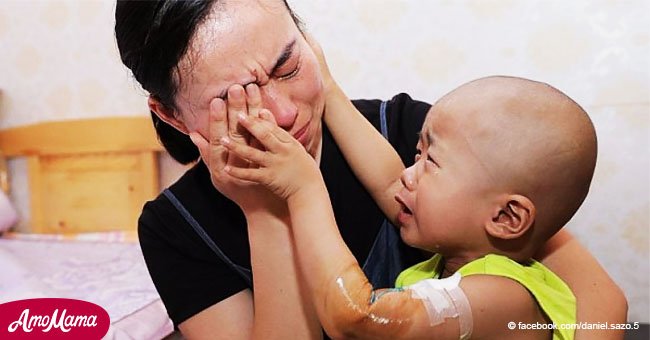 3-year-old with cancer comforts devastated mom who can't afford treatment (video)

A heartbroken mother broke down in tears after spending all of her and her husband's savings to pay for her 3-year-old son's cancer treatment, and to run out of money to continue it.
The little boy, identified as Li Junyang, has had to undergo two operations of the open thorax, seven sessions of radiotherapy and seven sessions of chemotherapy to fight his illness, called neuroblastoma, according to Daily Mail.
Given this, a charity called Dahe Charity took the child to a hospital in Shanghai, in search of giving better medical attention to the little boy, whose problem is a strange cancer that occurs in the abdomen.
The problem is that since the parents did not have money, they had to let the child go home after he was only a month in the room.
Meanwhile, his parents have spent during the last six months since the moment he was diagnosed with the disease, a total of £22,000 in debts for all the treatments to keep the child stable. Read more on our Twitter account @amomama_usa.
However, doctors from the hospital told them that this was not enough since, to continue with the procedures, they needed at least another £51,000.
Given this situation, the mother began to cry because both she and her partner are humble farmers who live in a rural town in China and have no way to get more money. "Mom, do not cry," the youngest asked her, while he caressed her and tried to comfort her.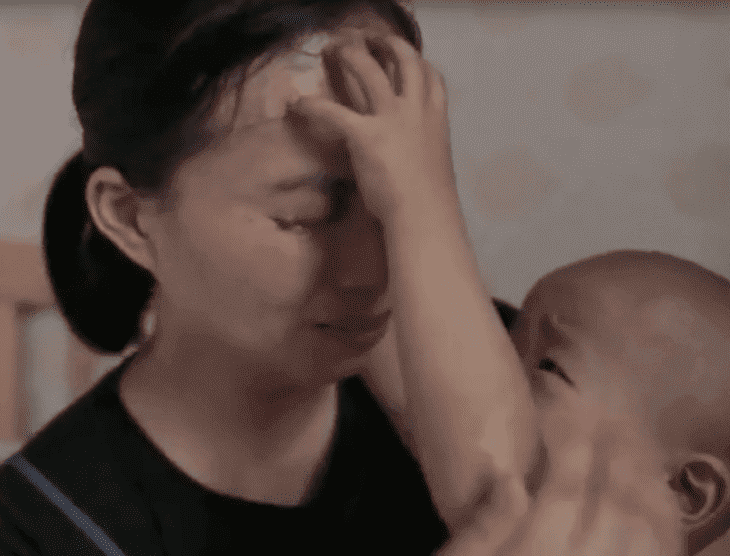 Source: Youtube/Daily Mail.
The powerful image went around the Chinese social network Weibo after being disseminated by the charity, initiating a campaign to add resources and thus be able to maintain the treatments.
And it was a success because they managed to raise £51,506, enough to restart the medical procedures. Of course, they warned that the road is very long and that the child will need more resources in the future to fight against his illness.
Meanwhile, Dahe made a call to the authorities because it is common in China that both parents must give up their jobs in order to take care of their sick children, leaving them with no money.
Please fill in your e-mail so we can share with you our top stories!