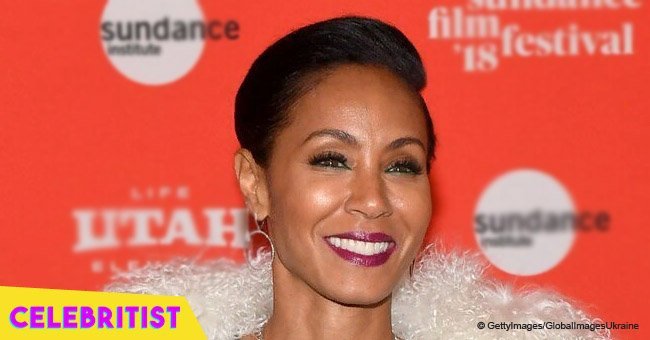 'When I married Will, I knew Trey was part of the package,' Jada Pinkett Smith on blended family
Jada Pinkett Smith, Will Smith's wife, has advised women who are married to men with children from a previous marriage.
Will Smith is the father of three children, Jaden and Willow, whom he shares with Jada, and Trey, from his previous marriage to Sheree Zampino.
When Pinkett Smith came into the "Fresh Prince" life, he was in the last stage of his relationship with Sheree, finishing their divorce and trying to reach an agreement on their son's custody.
A few months ago, in the first episode of her Facebook Watch show, "Red Table Talk," Jada revealed that her first experience with motherhood was to "co-mother" with Sheree, admitting that while it was not an easy task for any of the people involved, they tried their best to make their blended family work.
Is not the first time that the 46-year-old actress addressed the subject of co-parenting with Sheree on social media. Back in 2013, Jada shared a beautiful picture of her blended family accompanied with a piece of advice for women who get involved with men that have fathered kids with previous partners.
"When I married Will, I knew Trey was part of the package...Period! If I didn't want that...I needed to marry someone else," she wrote on a Facebook post. And continued:
"Then I learned if I am going to love Trey...I had to learn to love the most important person in the world to him...his mother. And the two of us may not have always LIKED each other... but we have learned to LOVE each other."
Jada went on to say that if a woman truly loves a man, she will never try to interfere in his relationship with his kids. "These are the situations that separate the women from the girls," she stated. "We can't say we love our man and then come in between him and his children. THAT'S selfishness...NOT love. WOMAN UP... I've been there...I know."
THE MOST CHALLENGING PART OF CO-PARENTING
Speaking face to face with Sheree about their situation, Pinkett Smith admitted that, looking back now, she should have fallen back and allowed Sheree and Will to unwind their relationship without her in the middle.
For Zampino, now married to another man, the most challenging time in their dynamic came when little Trey met Jada for the first time.
She recalled that moment, saying:
"So Trey comes home and I said, 'How did you like Miss Jada?' He said, 'I really liked her, mommy."
"Thank you for loving my baby," Sheree said to an emotional Jada. Who admitted Trey has "the best mom."
The two women have overcome their initial differences, and now, twenty years into Jada and Will's marriage, they have a beautiful blended family that has nothing but love and support for each other.
Pinkett Smith ended her piece of advice writing:
"My blended family made me a giant... Taught me so much about love, commitment and it has been the biggest ego death to date. It's time you let your blended family make you the giant you truly are."
Watch the entire "Red Table Talk" episode below:
Please fill in your e-mail so we can share with you our top stories!