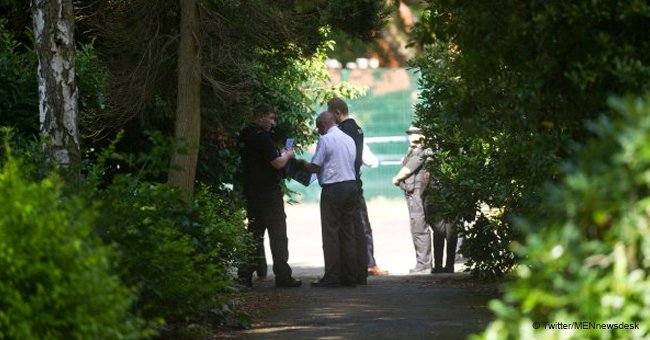 52-year-old twins found hanging in a park in apparent suicide
Identical twins Neil and Paul Micklewright, aged 52, who had spent their whole life together and were described as being inseparable by a neighbor, were found just yards away from the home where they grew up in.
The bodies of the twins were found at the Davyhulme park in Trafford, Greater Manchester, by a dog walker, on July 31, 2018, according to the Daily Mail.
Police and the ambulance were called, and they arrived at the scene at 8.40 am, but the brothers were pronounced dead at the scene.
Read more on our Twitter account @amomama_usa
Daily Mail reported that an inquest had been opened into the death of the twins on August 10, 2018, at the Stockport Coroner's Court, which showed that the death of both the men resulted from hanging.
The coroner for South Manchester, Chris Morris, said that the authorities would investigate the deaths of the twins thoroughly.
"I'm satisfied that the tragic deaths of Mr. Neil Micklewright and Mr. Paul Micklewright require an investigation into the circumstances. In terms of an initial investigation, I'm going to ask their GP if they are known to them, and to mental health services."
Chris Morris, Daily Mail, August 10, 2018.
The full hearing is expected to take place in February next year after the inquest was adjourned.
Neil and Paul were both single and had never been married. They had moved out of the house that they had grown up in and lived in a nearby flat when they lost their mother in 2015. The twins' father is thought to have died ten years ago.
Lilian Burgess, their 84-year-old neighbor, spoke to the Daily Mail and said that she knew Neil and Paul Micklewright since their childhood and was left feeling distressed by their alleged suicide.
According to Burgess, the twins were very quiet and hardly ever interacted with other people and were introverts. She also added that they were very gentle and would never hurt anyone.
She continued, "They were inseparable — you would never see them apart. They did everything together. They sometimes wore matching outfits as twins do. Their mum Joan was very protective of them. You never know what's going on in somebody's head do you? What a waste."
In another video shared on YouTube by Crew Plus Too, twins Bowdy and Broch narrowly escaped after a horrific accident that almost took Brook's life.
The brothers are playing near a dresser when they then attempt to climb into the two open drawers which cause the furniture to topple over, and Brock gets stuck under it.
A red ball was the only thing that prevented Brock from being crushed under the dresser's weight. Bowdy finally figured out how a way to move the chest off of his brother's body after trying for some time.
Please fill in your e-mail so we can share with you our top stories!