Stevie Wonder can't hold back tears as he reveals last words to Aretha Franklin before her death
Music legend, Stevie Wonder was a close friend of the late Aretha Franklin who died last week after a long battle with cancer. Wonder could not hold back his tears as he shared his last words to the legendary soul singer.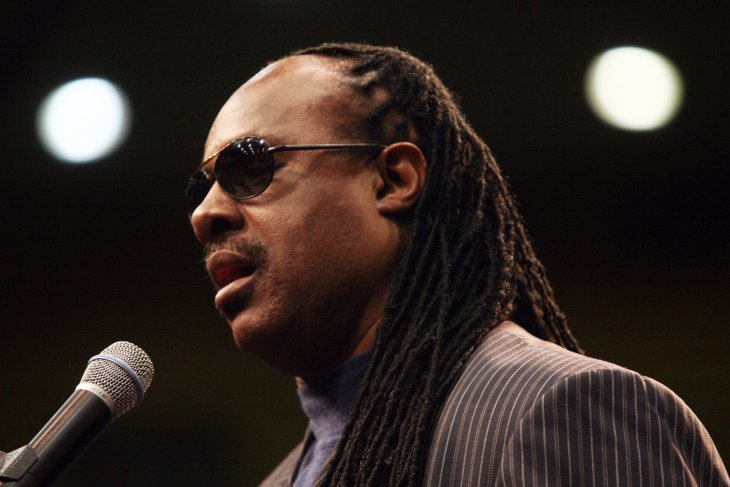 Wonder was not only one of Franklin's closest friends and collaborators in her lifetime; he was also one of the few people who visited her on her deathbed. Despite trying to rein in his emotions, the 68-year-old got teary a couple of times as he recalled his last words to the "Queen of Soul"
FRANKLIN'S DISTINCT VOICE WENT SILENT BEFORE HER DEATH
In an interview with CBS This Morning, Wonder revealed that Franklin was not responsive at the time of his visit, but her family urged him to speak with her:
"She wasn't able to speak back, but her family felt that she could hear me, and so I just said all the things that I've always said and told her to say hello to my sister- that I lost this year as well."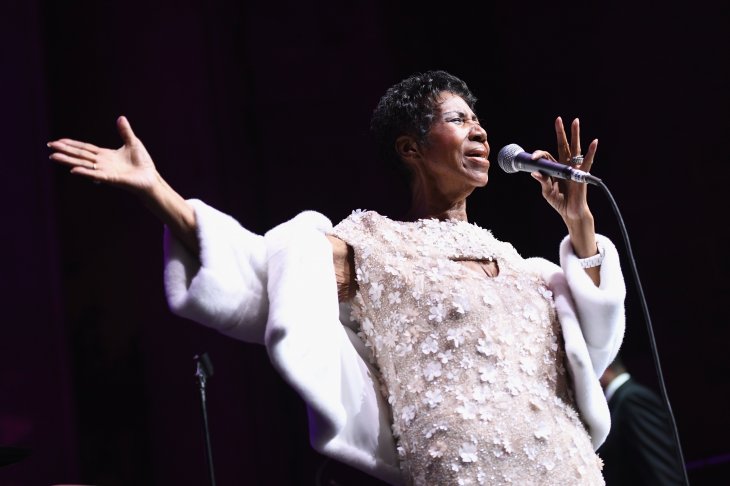 THE "UNFORGETTABLE" QUEEN
The multitalented performer paid tribute to the late icon's sincerity which he described as "unforgettable." He said, amidst tears:
"She did incredible music, incredible singer. She touched every genre. Every singer was influenced in some way by the way she sang, and they will forever be influenced by her because of her voice, her emotion, her sincerity is unforgettable."
THE QUEEN OF SOUL HAD THE MAGIC TOUCH
While revealing that he and the late Franklin had been planning a new collaboration, Wonder recognized her ability to make a masterpiece of any song, even those of other musicians:
"I knew 'Respect' from Otis Redding, but when I heard her sing it, it was like hearing a whole new song. Amazing what she did with the song, originally done by Otis Redding. …But, you know, another similarity to that is the song that I wrote, 'Until You Come Back to Me.' ... The greatest gift for me was when I heard her sing 'Until You Come Back to Me.' Someone said on one of the channels yesterday that when she sings your song, she takes it, and you don't get it back. And that's what she did."
SHE WORE HER CROWN LIKE A TRUE QUEEN DESPITE LIFE'S TROUBLES
He went on to admire her courage and tenacity in the face of adversity:
"She was just consistently a great human being, and she always – even with whatever turmoil may have been happening in her life, even through her illness – she did not put that on anybody else."
THE QUEEN OF SOUL LIVES ON
According to him, Franklin's music was a divine mandate, and her legacy would live for so long despite her passing. He said:
"She believed, I think that most of all she was doing God's work, and she was. She brought joy to others' lives, and she will – her voice and the essence of her will long live all of us that are here right now"
"We have to celebrate her life and continue her legacy by letting people of all the various genres hear the music that influenced us all"
Aretha Franklin, "Queen of Soul," passed away on August 16 at the age of 76, surrounded by family and friends at her Detroit home. She was reported to have died of advanced pancreatic cancer of the neuroendocrine type.
News of her passing was followed by an outpour of tributes from famous persons all over the world, including former President Barack Obama and his successor, President Donald Trump.