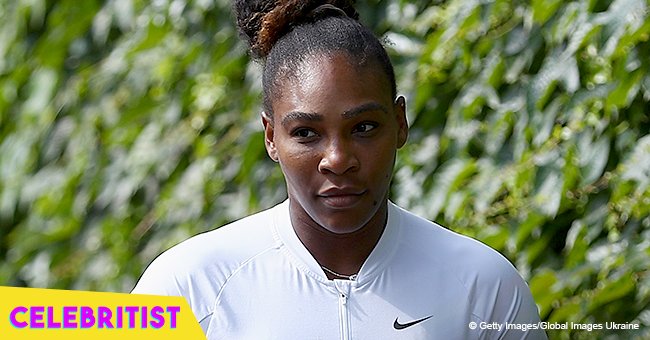 Serena Williams says she learned sister's killer was freed minutes before worst match of her career
It's been a rough couple of weeks for Serena Williams, who recently just lost the Wimbledon championship match against Angelique Kerber. While losing in itself is painful, the news she received prior to facing her opponent made it even more difficult for her to win the match.
The tennis superstar spoke to Time Magazine after her heartbreaking Wimbledon finals loss to German tennis player Angelique Kerber, to whom she opened up about life after giving birth to Olympia, and other factors that have influenced her recent tennis performances such as finding out about updates on her sister's killer.
Just 10 minutes prior to her match in San Jose, she pulled out her phone and decided to check Instagram. There, she read that the man who was convicted of fatally shooting her sister, Yetunde Price, had been released on parole earlier this year. The tragic shooting occurred in 2003, and it is still a very sensitive topic for the Williams family.
"I couldn't shake it out of my mind", Serena says while letting out an uncomfortable laugh. "It was hard because all I think about is her kids, and what they mean to me, and how much I love them."
After finding out that the suspect, a notorious Southside Crips member, was released on parole for "good behavior", she made sure to share a piece of her mind regarding the matter.
"No matter what, my sister is not coming back for good behavior. It's unfair that she'll never have an opportunity to hug me. But also... the bible talks about forgiveness."
While Serena admits that she has not yet forgiven her sister's killer for what he had done, she would someday like to get there.
"I'm not there yet. I would like to practice what I preach, and teach Olympia that as well. I want to forgive. I have to get there. I'll be there."
As for Serena's next agenda, she hopes to prove herself worthy of the U.S. Open at the end of the month, the final Grand Slam tournament of the year.
Please fill in your e-mail so we can share with you our top stories!