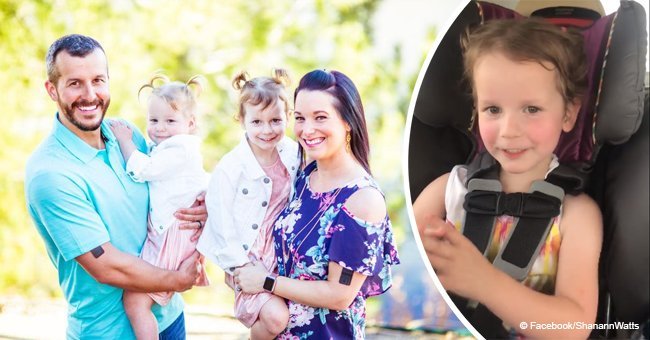 Heartbreaking video of little girl praising her dad months before he murdered her

The chilling footage showed the little girl singing a song in praise of her father mere months before her body was found when he killed her.
Four-year-old Bella Watts' body was found in a full oil tank in an oil field nearby their house along with her three-year-old sister Celeste and 33-year-old mother Shanann in Frederick, Colorado, just days after they went missing in August 2018.
The mother and her two daughters were murdered by 33-year-old Christopher Watts, Shanann's husband and the girls' father.
Read more on our Twitter account, @amomama_usa
Shanann is also believed to have been 15 weeks pregnant with a little boy, who they were set to name Nico, at the time of her death.
They were first reported missing on August 14, and an Endangered Missing Alert was issued by the Colorado Bureau of Investigation.
The couple may have had money troubles that plagued their marriage.
While there have been rumors from unnamed sources that claimed they also had infidelity issues, others have dismissed this possibility.
Shortly before her death, Shanann had recorded a video where she could be heard calling Christopher "the best thing that had ever happened to [her]."
Christopher was arrested shortly after Shanann and her daughters disappeared. He later confessed to murdering them.
Authorities believe they were placed in the oil tank to mask the smell of decay.
Even more chilling than Shanann praising her husband was video footage recorded of Bella calling Christopher her hero. She sang:
"My daddy is a hero, he helps me grow up strong. He reads my books, he ties me shoes, you're a hero, through and through. My daddy, daddy, I love you."
She is sitting in her car seat as she grins while praising her father for everything he does for her.
Since news of their murders broke, plenty of people have commented on the post, shocked that Christopher could have killed his own children and so callously disposing of their bodies.
Please fill in your e-mail so we can share with you our top stories!