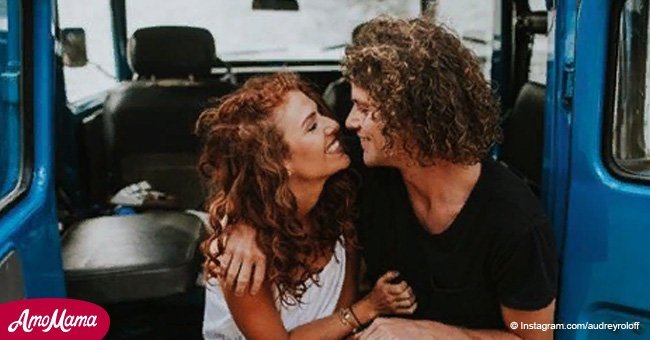 Audrey Roloff impressed fans with her post-baby body less than a year after giving birth

Audrey Roloff, star of reality show "Little People, Big World," showed off her toned abs on Instagram. She posted a video over the weekend rocking fitness wear.
Followers of the 27-year-old were quite impressed with the new mother's small physique. InTouch Weekly managed to grab the video before time ran out on the Instagram story.
The video was just the cherry on top when it came to Roloff's display of her post-pregnancy snap back. The new author often shares photos with fans.
Follow us on Twitter for more @amomama_usa.
For months, followers had been getting hints of Roloff's discipline in the gym as she continued shedding the pounds.
InTouch reported that her mother-in-law Amy Roloff shared a poolside photo some months ago with Roloff and other family members.
Audrey later shared her own photos with daughter Ember and her husband as they took Ember to the beach for the first time.
Ember was born September 10th last year and continues to litter Audrey's feed with her adorable smiles and poses.
But some are not pleased with her mom and dad's showcasing of their baby girl.
An adorable father and daughter photograph taken in July features Ember in cowboy boots and a headband. Many commented displeasure with the lack of clothes on the 11-month-old.
Audrey and husband Jeremy continue to pursue their goals regardless of critics. The two released their non-fiction book "A Love Letter Life" back in April.
But Audrey let her fans know that not everything is perfect healthwise despite her solid abs. She revealed that she is suffering from mononucleosis in a June Instagram post.
She described how she found out about the sickness that's quite rare to breastfeeding moms:
"The past week I've been feeling so rundown and have been experiencing a lot of abdominal pain. I thought it was just from [the] stress of working on the edits for our book, getting ready to travel out of town for a work trip, and Ember waking up in the night to nurse (which has been happening for the past three weeks... Yesterday I finally decided to go to the dreaded urgent care... they tested me to be sure. When he came back in with the results he said, "Well, I think you're the first breastfeeding mom I've ever seen test POSITIVE for Mono..." Like seriously?!"
Please fill in your e-mail so we can share with you our top stories!