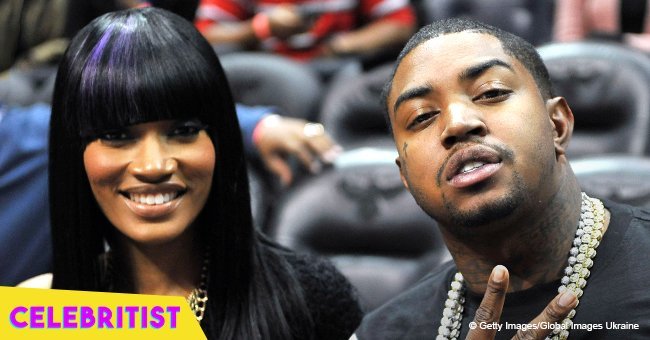 Lil Scrappy's ex shares photo of look-alike daughter who is 'coming out of that tomboy stage'

Lil Scrappy may not want his little girl, Emani Richardson, to grow up so fast but his ex and her mom, Erica Dixon, is thrilled.
Dixon shared an Instagram photo of the 13-year-old pouting and striking a pose. Emani chose a black top paired with black and white floral-patterned pants. She wore her natural hair in two side buns and accessorized with a tiny necklace. Her shoes were not completely visible, but she managed to show off white manicured toes
The former "Love & Hip Hop: Atlanta" star let her followers know that she was excited with her baby girl becoming more feminine:
"She's coming out of that tomboy stage. Y'all know I'm ecstatic!!! Wearing more dresses, skirts and stuff."
Meanwhile, her dad and rapper, Lil Scrappy recently revealed that he teared up just thinking about how much she had grown. He shared a photo with Emani as he took her to school and expressed gratitude for her existence. The reality star whose real name is Darryl Kevin Richardson wrote:
"Just dropped my lil one off at school and I always get teared up cause she's growing so rapidly and she's finna b in high school next year and she's so amazing tho. God I'm definitely grateful for her and I praise you for that and many more. Love and take care of ya kids, sad some of you Ig parents be lying."
It's no wonder that Scrappy is quite attached to his daughter. Following her father's car crash two months ago, Emani played the part of the supportive daughter as she joined her stepmother, Bambi Benson, to take care of him.
Bambi also, despite her strained relationship with Dixon, has a close relationship with Emani, who she describes as "stepdaughter goals." Three months ago, Emani was with her father, Bambi, and a few other family members, at a family vacation in Florida.
Grown-up or not, one thing is sure: Emani has her family's love on lockdown!
Please fill in your e-mail so we can share with you our top stories!