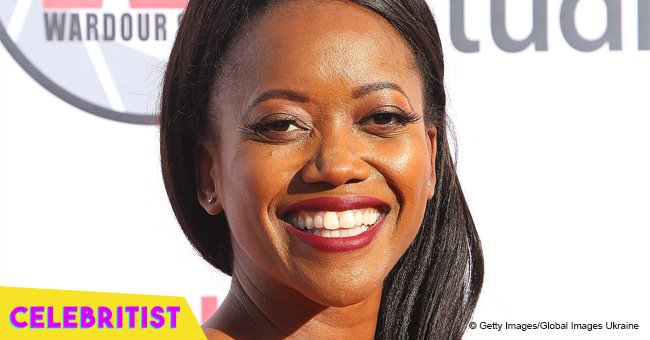 Erika Alexander's was once married to 'one of the blackest white men' and they had no kids
Actress Erika Alexander, best known for "The Cosby Show" and "Living Single," was married to Tony Puryear, a man labeled as one of the "blackest white men."
Even though the actress has kept most of the details of her life as private as possible, it is known that she and artist/screenwriter Tony Puryear got married in 1997, who even though is white, he is the "blackest white man," according to Alexander.
Puryear grew up in a black neighborhood and, for that reason, he considers himself as "black." Apart from that, the man has been mistaken as being solely Caucasian, but he is half white and half black.
He added that his family was very involved in the Civil Rights Movements when he was younger and he went to the Bronx High School of Science and Brown University.
"I became the first African-American screenwriter to write a $100 million+ blockbuster with my 1996 script for 'Eraser', starring Arnold Schwarzenegger," revealed Puryear.
While they were together for two decades, something that is not that common in Hollywood, they didn't welcome any child to the world.
ALEXANDER'S CAREER
Apart from her roles in "The Cosby Show" and "Living Single," she has worked in different series, including "Last Man Standing," "Bosch," and "Beyond."
Thanks to her wonderful job in "Living Single," she won two NAACP Image Awards for Outstanding Actress in a Comedy Series.
ALEXANDER AND PURYEAR'S MAJOR ACHIEVEMENT
While the couple was together, they worked on the same project titled "Concrete Park," which is a gritty science-fiction comic series that tells a tale of redemption aimed to deconstruct racial stereotypes.
Alexander overcame several obstacles to tell her story in a comic book. Thankfully, her conviction and her company helped her a lot throughout the entire process.
THE COUPLE IS SEPARATED NOW
Since the actress has done her best to keep her life under the wraps, it is not certain exactly when or why she and Puryear got divorced.
The truth is that in an interview she had with Jezebel in February 2018, she referred to Tony as her "ex-husband."
During that conversation, she confessed that she loved "Black Panther" and that she was surprised by all they did on the screen.
"I was glad to see they stayed true to the nature of [the story] by embracing the flaw in the man [T'Challa] and giving him a really great bad guy, frankly, who stood for every American and lost child of Africa, who stood in for that, and that anger and that rage," pointed out Alexander.
At the moment, Alexander is focused on her career, and there are no reports that suggest that she is in another relationship.
Please fill in your e-mail so we can share with you our top stories!