Electrocuted squirrel brought back to life with CPR in incredible video
A little squirrel got electrocuted on some power lines in Colombia and it seemed that would be the end for it. However, a group of men saw the whole incident and decided to help.
They carried the little animal and out in on top of a stationary motorbike. Then one of them started pumping on its chest in a video that has gone viral.
The video shot by Emerson Salcedo D'Andrey in Colombia shows an unidentified man compressing the chest of an Andean squirrel. The red rodent had accidentally electrocuted itself on the power lines in Cartagena, a city on Colombia's Caribbean coast.
In the clip, one of the young men is seen gently tapping on the squirrel's chest. The man was attempting to perform CPR to restart the rodent's heart.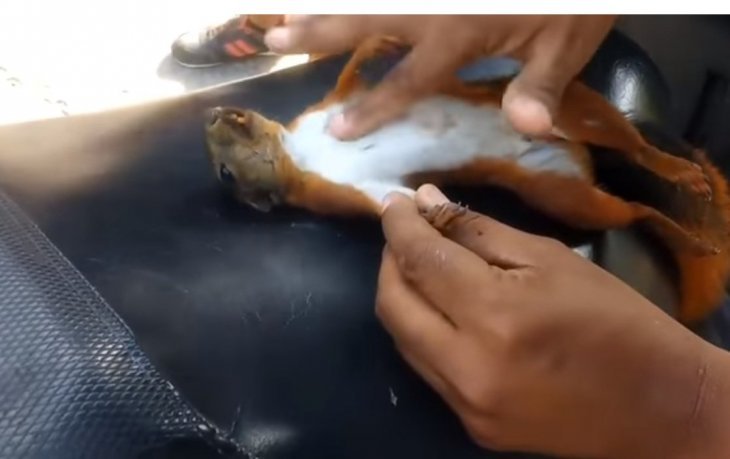 For more on this story go to our Twitter account @amomama_usa. Not giving up, the man keeps working on the squirrel for several minutes.
At one point, the man performing CPR opens the rodent's mouth in an effort to get air inside its body. He carries on pumping on its chest for more than a minute until it finally starts breathing again.
It was spotted by several unidentified persons, who picked it up and started trying to revive the rodent. At first, the animal can be seen lying on its side, wide-eyed and panting.
The little rodent is clearly quite frightened. The men in the video keep stroking its back to try and calm it down and let it know that everything is ok
Soon enough, it jumps up and off the bike and eventually scampers of as its saviors keep a watchful eye over it. Whether the animal is a human, a dog, or a squirrel, the goal of CPR is to squeeze the heart long enough to get blood moving and keep oxygen flowing to the lungs.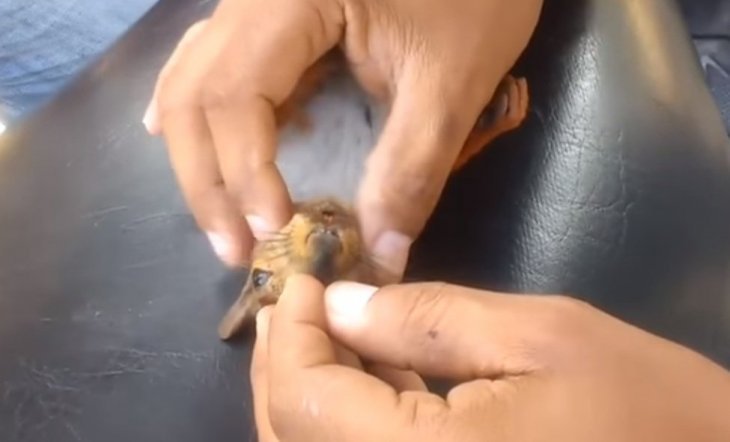 Associate professor of emergency and critical care at Cornell University College of Veterinary Medicine, Daniel J. Fletcher, said,  "The challenge is that, unlike people who are all shaped kind of similarly, dogs and cats can have a lot of variability in the way their chests are shaped."