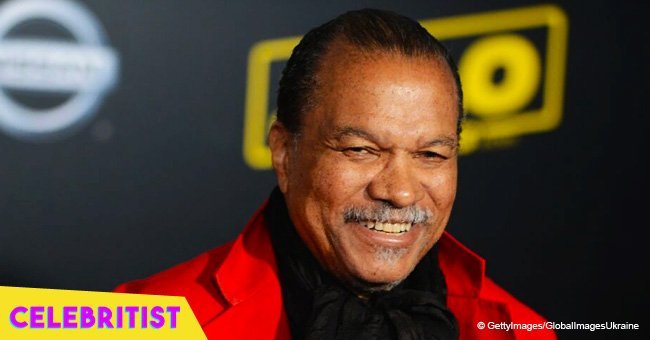 Billy Dee Williams was once married to famous 'Sanford & Son' actress but their marriage fell apart
Billy Dee Williams has been married three times and has two children. One of his ex-wives was a "Sanford & Son" actress, and after their marriage fell apart, he was at the lowest point in his life.
He is best known for his role as Lando Calrissian in the "Star Wars" film franchise. Aside from the sci-fi film, he also starred in different movies and one of his latest flicks was "The Lego Batman Movie," where he lent his voice to Harvey Dent / Two-Face.
Williams' first wife was Audrey Sellers. They tied the knot in 1959 and divorced in 1963. Together, they were blessed with a son, Corey Williams.
After a few years, he met the "Sanford & Son" actress Marlene Clark, and the two were married in 1968 until 1971. She became Corey's stepmother for about 3 years. Sadly, the relationship hit rocks, and so did Billy.
He told People magazine at the time:
"It was the lowest point of my life. I remember going to parties and sitting in a corner crying for no reason."
He also started to experiment with LSD and got involved with a woman that was an ex-drug addict and a Buddhist. She exposed the actor to Eastern philosophy. "She was a master," he confessed to People. "She gave me a rebirth."
Today, Billy Dee Williams is married to his wife of 46 years, Teruko Nakagami. They tied the knot in 1972. Their union was blessed with one child who they named Hanako Williams. She also has a daughter, Miyako, from her previous relationship to musician Wayne Shorter.
"My wife is fantastic. She is principled and moral, with this thing the Japanese have about honor. She forces me to deal with things. Otherwise, I'd be running around like a crazy person. I need somebody to sit on me and calm me down."
Williams will be back on the big screen next year, as he's going to reprise his role as Lando Calrissian on "Star Wars: Episode IX."
Please fill in your e-mail so we can share with you our top stories!