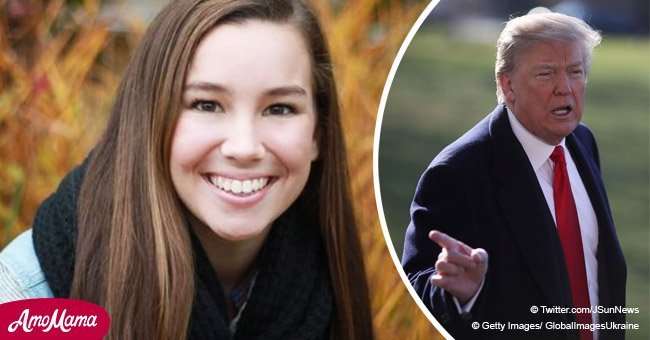 President Trump breaks his silence over Mollie Tibbetts' death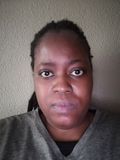 On July 18, a student named Mollie Tibbetts disappeared in Brooklyn, Iowa. Her family reported her missing the following day.
Her body was found on Tuesday and an illegal immigrant was charged for her murder. During a rally that same day, President Trump used the murder as an example as to why the US needs stricter immigration laws.
She was last seen jogging around a neighborhood in Brooklyn. Christian Bahena Rivera, 24, followed Tibbetts and said he blacked out after she pulled out her cell phone and threatened to call the police.
Police found Rivera and charged him after using Tibbetts' fitness band and digital footprint. He was believed to have been living in the US illegally for 4 to 7 years.
For more on this story go to our Twitter account @amomama_usa. The victim's body was found early Tuesday morning.
On the same day, President Donald Trump, a Republican, held a rally in West Virginia where he referenced her death. He said her death "should've never happened."
He started his speech by saying:
"You heard about today, with the illegal alien coming in from, very sadly, from Mexico. And you saw what happened to that incredible, beautiful young woman."
"The laws are so bad," the President continued, "The immigration laws are such a disgrace."
The White House reiterated the President's comments in a Twitter post.
Trump stated at the rally that "a vote for any Democrat in November is a vote to eliminate immigration enforcement" and allow "violent criminals to be all over our communities."
The President has maintained that immigration from Mexico needed to be dealt with. He's consistently advocated for a border wall to separate the two countries.
He mentioned the wall at his rally which prompted the crowd to chant: "Build that wall."
Trump repeated what Iowa Governor Kim Reynolds said in a statement earlier in the day when she called the US immigration system "broken."
He also stated that voters need to elect more Republicans in November's midterm elections to prevent Democrats from opening the borders to let in "massive" crime.
Despite his statements, statistics show that immigrants, legal and otherwise, commit fewer crimes than native-born citizens.
Investigators in Poweshiek County have charged Rivera with first-degree murder for Tibbetts' death. He's being held on a $1 million bond.
Please fill in your e-mail so we can share with you our top stories!