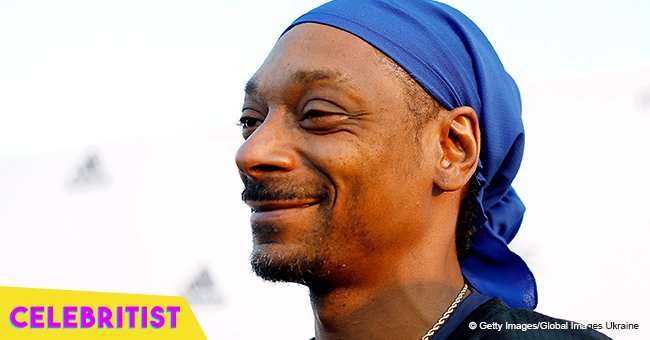 Snoop Dogg's son shares video of his sleeping newborn daughter
Snoop Dogg's eldest son, 23-year-old Cordé Broadus just had his second child – a baby girl – and he recently shared a video of his sleeping daughter on Instagram.
The rapper has another grandchild. His first one was Zion Kalvin Broadus, who is Cordé's eldest child born in 2015, with his girlfriend, Jessica Kyzer. At the time, Cordé was only 20 years old.
Now, the 23-year-old has a brand new daughter, and he shared an adorable video of her sleeping daughter, who they call 11.
Fans were quick to congratulate the rapper's son with his newest addition in the family.
On his Instagram page, Cordé debuted his baby girl with a photo of her and her mother at the hospital.
Cordé revealed that the mother went through natural birth, which Snoop Dogg's son also encouraged his followers to try.
He wrote on the caption, "Today my daughter 11 was born. @sorayaspanish did an all natural birth with no Epiduro [sic] or drugs from beginning to end."
As for 46-year-old Snoop Dogg, he has always been a proud grandfather to his first grandchild, Zion.
Through the years, he has posted various photos of his grandson and gushed how happy he was to be a grandfather.
At the time of Zion's birth, the rapper shared a collage of photos of his family with the baby. He wrote on the caption, "Zion. U have a lot of love WAitn on u grandson [sic]!!"
During the previous Father's Day in June 2018, he also posted a picture of Cordé with Zion. He greeted his son a happy Father's day and thanked him for his grandson.
The rapper added that Zion is "everything."
As of now, Snoop Dogg has not yet congratulated his son with his new daughter on social media.
Meanwhile, his wife, Shante Broadus, shared a photo with their other son and daughter on Instagram. Many noticed how the rapper's daughter looks exactly like her mother.
Please fill in your e-mail so we can share with you our top stories!