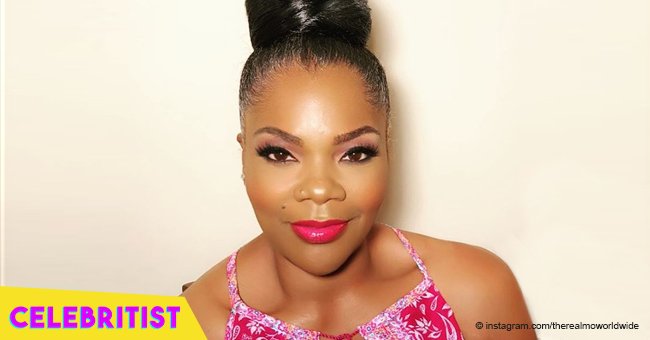 Mo'Nique's 3 teenage sons are the spitting image of their mom in family photo
Actress Monique Hicks, best known as Mo'Nique, took to Instagram to share a photo of herself next to her three youngest children proving how similar they are.
In the black and white photo, the actress was wearing a shirt and a headband while posing next to her three "babies" in the woods. All of them looked very happy to be together as their faces showed nothing but love.
One of the most striking aspects of the picture was how similar they all looked like as they have the same eyes, nose, and smile. In the caption, the actress wrote: "My babies are becoming such amazing young men."
As soon as she uploaded that photo, her fans and followers took to the comment section to share their thoughts.
One of them was Instagram user @lisha_shewon, who pointed out that the boys were handsome and that they loved how Mo'Nique keep them out of the spotlight so they could live a "normal" life.
MO'NIQUE'S ACTIVITY ON SOCIAL MEDIA
Even though the actress has kept her fans and followers busy on Instagram and YouTube posting several videos addressing her weight-loss journey, her children are rarely portrayed there, which is why people got so surprised when Mo'Nique uploaded that photo.
HER ROMANTIC LIFE
The 50-years-old actress and comedian has been married twice. She welcomed son Shalon Jackson with her first husband, Mark Jackson, in 1990 and they also adopted son Mark Jackson Kr.
Later, she gave birth to twins Jonathan and David in 2003 with her husband of 12 years, Sidney Hicks. The photo shared by the actress portrayed Mark Jr. and the twins, as her relationship to Shalon is not as good as she would like.
ESTRANGED RELATIONSHIP WITH ONE OF HER SONS
As Celebritist previously reported, Mo'Nique revealed that she and her eldest child have a "very strained relationship" because, when he was younger, the actress was "chasing."
HER WEIGHT LOSS
In the past months, Mo'Nique has been making headlines for how much pounds she has lost. She revealed in June that, for the first time in her adult life, she was weighing under 200 lbs.
Working out is one of the major things she has been doing to get as slim as she is at the moment, and she has been getting her children's help for that.
One of the videos she has shared on Instagram portrayed her and Jonathan, one of her sons, dancing in front of the camera while urging people to go to her YouTube channel to check the entire routine.
The recording proved that Jonathan has very good dancing skills, just as his mother.
Please fill in your e-mail so we can share with you our top stories!