Here's how your wallet could be stolen
Grocery shoppers tend to leave their belongings on their carts unattended. Inside Edition proved how easy it is to steal valuables, especially wallets, while shoppers are busy looking at products.
People stealing at grocery stores is not news to many. While others snatch products directly from the aisles, there are some who focus their attention on grabbing the wallets of the customers.
Over time, scammers come up with new ideas to steal from innocent people, and some of their crimes have been caught on surveillance footage from the CCTV cameras installed at grocery stores.
The clips shown proved how simple it was for scammers to commit theft because customers were too negligent of their personal belongings.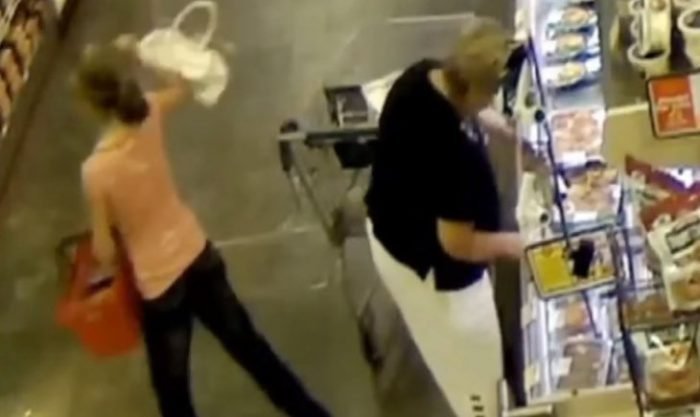 Follow us on Twitter at
AmoMama USA
for more stories and updates.
SCAMMERS CAUGHT ON CCTV FOOTAGE
In the video, scammers wait until the customers are busy searching for their product of choice between aisles.
Just when they're looking away from their carts, the scammers would hurry and seamlessly steal the customers' bags and wallets.
Another scam these thieves would do is to have an accomplice work with them.
Inside Edition showed footages of how they commit the crime.
The accomplice would approach their victim and ask them random questions, while the thief would steal the victim's wallet or bag.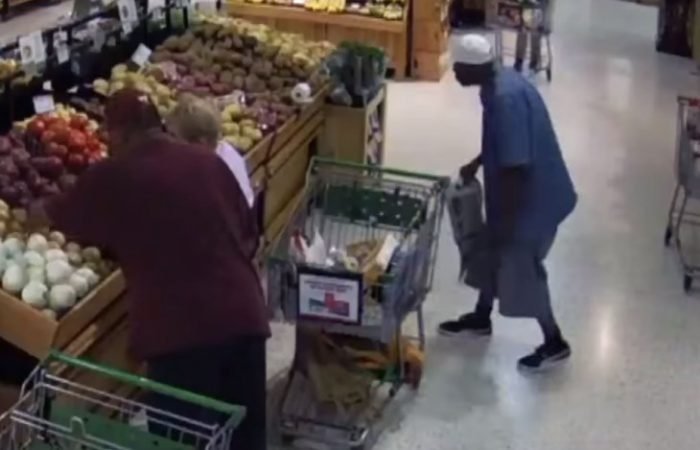 THE DANGERS OF THESE SCAMS
Inside Edition did an investigative report, which showed how dangerous it is for customers to leave their wallets and bags on their carts.
They are running the risk of exposing their personal information and even their residence.
The news outlet set up a hidden camera and had a woman pretend to be a customer to prove how easy it is to steal from innocent shoppers.
Instead of actually stealing their wallets, the woman placed Inside Edition stickers on their wallets without the owners noticing.
A security consultant named Bill Stanton was also involved and was the one who approached the innocent shoppers to explain the experiment.
BILL STANTON SAID, "PEOPLE DON'T KNOW IT'S HAPPENING"
By showing the stickers placed on their belongings, Stanton explained to the distracted shoppers the importance of keeping their valuables within their reach at all times in public places.
He told the news outlet, "It is so quick, people don't know it's happening."
Security experts like Stanton encourage shoppers to always be aware of their surroundings.
They advised the general public never to leave their belongings in the cart and it would be better for them to keep them hand-held when they're shopping.
In other news, a mother asked help from the public to retrieve her stolen necklace, which contained her daughter's ashes.