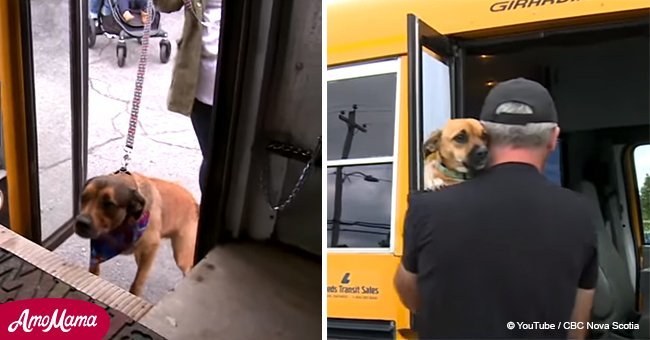 Every day this bus picks up 'furry' students and takes them to doggy daycare
A doggy daycare in Canada picks up their student dogs from their homes despite the weather on a yellow school bus.
The staff at Good Hands Boarding Kennels in Cape Breton, Nova Scotia, Canada, refuse to let the dogs stay at home when they can have fun at the daycare center.
Because of the chilly weather in Canada, some dogs can't head to the facility, and the owner felt like she should do something about it.
For that very reason, the daycare started a one-of-a-kind pick-up method for the dogs, and because of it, the daycare has become viral online.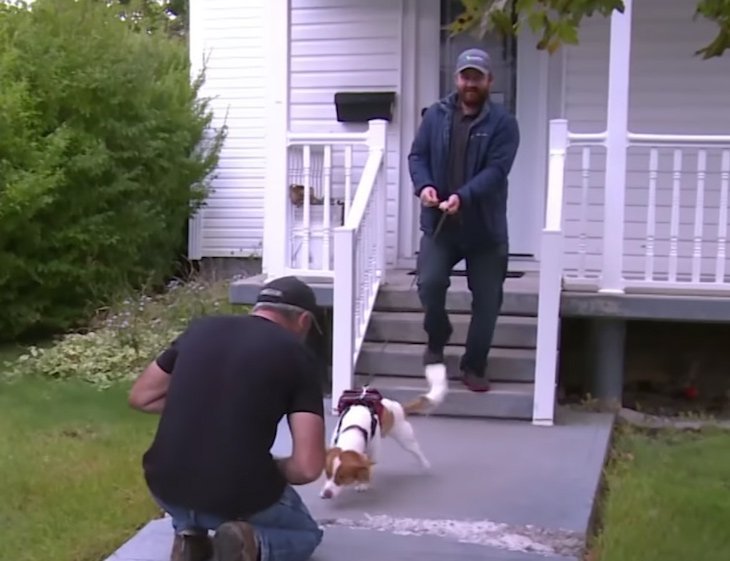 Source: YouTube/ CBC Nova Scotia
Follow us on Twitter at
AmoMama USA
for more viral stories and videos.
Each day, a bus driver from Good Hands travels on a yellow school bus to pick up the dogs from the daycare customers' homes.
Whether the weather is good or bad, the daycare vowed to get the dogs to their facility and keep them happy.
For the customers, it feels like they are sending their kids to school.
Some would even give their dogs backpacks with their daily necessities inside.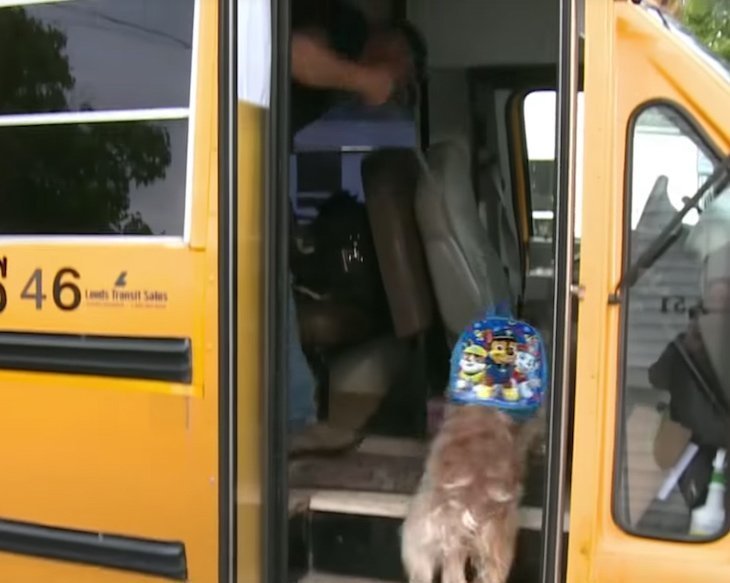 Source: YouTube/ CBC Nova Scotia
The bus is a good feature to make it easier for the owners, but what is more important are the features offered by the facility itself to keep the dogs in a happy disposition.
When the bus arrives at the daycare, the doors will open, and the dogs would rush out of the vehicle and head towards the daycare's playground.
The dogs get to play with balls, squeaky and stuffed toys, and even a kiddie pool.
The daycare serves as a paradise for the pups and is a great way to keep them happy while their owners go to work every day.
As for the dogs, they have found a place to have fun instead of spending their days in their homes waiting for their owners to come back home from work.
Another puppy-related story became viral after a dog rescued a girl on the beach after she was knocked over. Watch the video here.
Please fill in your e-mail so we can share with you our top stories!