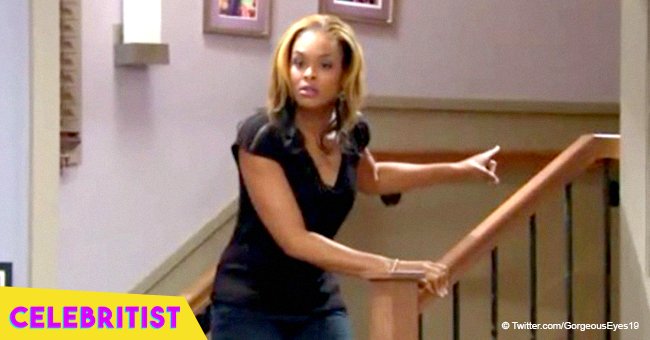 Remember Janine from 'House of Payne'? His rarely-seen son is all grown up now
Not a lot of people may know that Demetria McKinney, who played Janine on "House of Payne," has a grown-up son. What makes this even more admirable is that the 38-year-old actress raised him by herself ever since he was born.
Demetria McKinney is one busy lady, and it might seem as if fans can see everything going on in her life on television, but there is still more to her life than what her fans get to see. When she's not promoting her music, she is filming for her movies and shows like the "Real Housewives of Atlanta," which has been highlighting her relationship with Roger Bobb ever since.
While she seems entirely preoccupied with the things she does in the entertainment industry, McKinney also juggles being a mother to her grown-up son as one of her responsibilities.
Demetria gave birth to her son Cairo back when she was a teenager, whom she has been raising on her own ever since he was born. Although she doesn't talk about her son too much, the mom does sneak in some photos with her handsome son on Instagram whenever she feels like it.
Although his exact age is unknown, Cairo looks like his mother's mini version, as the two share the same eyes and sweet faces. What makes everything even more precious is that the close bond between the two proves that they care for each other very much.
Just like his talented mom, Cairo is also an aspiring music artist. Inheriting some of his mom's best traits, he currently streams the music he creates on Spotify, advertising it on his page.
While he is just starting out, he could gain a bigger audience if he asked his famous mom to help him out. For now, check out a sneak peek of his track:
Please fill in your e-mail so we can share with you our top stories!