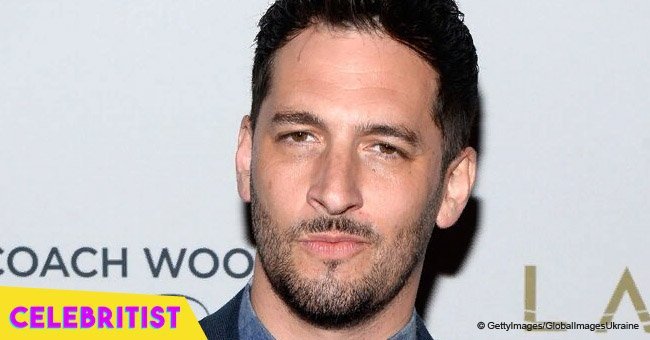 Remember '90s R&B singer Jon B.? He is married to a Black woman and they have two daughters
Singer, songwriter, and record producer Jon B. took to his Instagram account to share photos and videos of his wife Danette and daughters L'wren and Azure.
One of the posts was a boomerang that showed the teenage girl and her little sister playing and doing some cartwheels at the beach. In the caption, Jon asked all his fans and followers to enjoy their Labor Day Weekend.
As soon as Jon uploaded the video, people took to the comment section to share their thoughts. One of them was Instagram user Sheryl Johnson, who pointed out that the girls were adorable and that they were having a great time.
Apart from Johnson, user @dania_xoxo_ confessed that even though she couldn't see the girls' faces, she could tell that they were gorgeous.
A different photo showed Jon and L'wren sitting by a table with the girl's notebook and papers scattered around the table, suggesting that the singer was helping his daughter with her homework.
Jon has been open to sharing aspects of his life and family on social media. In November 2016 he took to Instagram to show that he and Danette had voted in the presidential election.
In April 2017, Jon uploaded a four-image collage as a way to honor his 10th wedding anniversary to Danette. It had a photo of the couple, one of their daughters, one showing Danette's wedding ring, and the last one portrayed a small piece of cake.
Jon also used his Instagram account on Memorial Day 2017 to thank "those who make and have made the sacrifice." In the photo, his two daughters stood on a balcony while the American flag flapped in front of them.
The singer also shared a photo of daughter Azure and a small birthday cake. In the caption, Jon wished a happy 4th birthday to his daughter.
Jon and Danette have been happily married since 2007. He confessed in an interview with You Know You Got Soul two years ago when he released his first album under an independent label, "Mr. Goodnight" that his wife and daughters are not tradeable as they are his biggest priority.
"You know with my family being the main priority for me, the center of everything I do. The love that I have for my family and they have for me, that's the glue that's holding everything together. I think an album coming out is just a reflection of where I'm at and the harmonious vibes happening in my life."
Please fill in your e-mail so we can share with you our top stories!