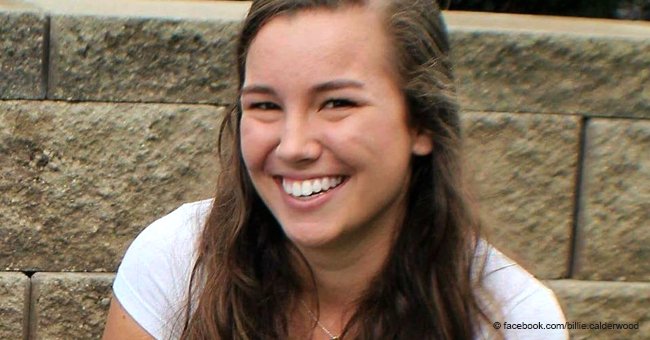 Mollie Tibbetts' aunt counters Trump's political statement: 'Evil comes in every color'
Mollie Tibbetts was a psychology student who was entering her second year at the University of Iowa. She disappeared on July 18 and her body was found this week on Tuesday.
An undocumented immigrant is the main suspect in her case and President Donald Trump and other politicians have tried to use her case as a ploy to demonstrate why immigrants are dangerous.
In an attempt to shut down the racial profiling that President Donald Trump tried to instigate at a rally in Virginia, Mollie Tibbetts' aunt has spoken up. Billie Jo Calderwood took to Facebook on Tuesday night to make her thoughts known on the matter.
"Please remember, Evil comes in EVERY color," she wrote a few hours after authorities announced that the 20-year-old Tibbetts' remains had been found.
For more on this story go to our Twitter account @amomama_usa.
She added, "Our family has been blessed to be surrounded by love, friendship and support throughout this entire ordeal by friends for all different nations and races."
An illegal immigrant named Cristhian Rivera, 24, was charged with the student's murder on Tuesday. This caused politicians to latch onto the case in an attempt to call for tighter immigration laws.
The post asked people to "not compound the atrocity of what happened to [Mollie] by adding racism and hate to the equation."
Trump wasn't the only politician who tried to use Tibbetts' case to call for stricter immigration laws. The Iowa governor also reiterated the President's stance.
Rivera's attorney has, however, disputed law enforcement statements about his client's immigration status. Despite this, a manager at Yarrabee Farms, where Rivera had worked for four years, said he was employed there under a different name.
Dane Lang, the manager, said Rivera used an out-of-state government ID and matching Social Security card. He said Rivera "is not who he said he was."
A US immigration official said they didn't have records showing the suspect was legally admitted into the country. Authorities claimed that Rivera abducted and murdered Tibbetts after they crossed paths while she was out on her run.
Please fill in your e-mail so we can share with you our top stories!