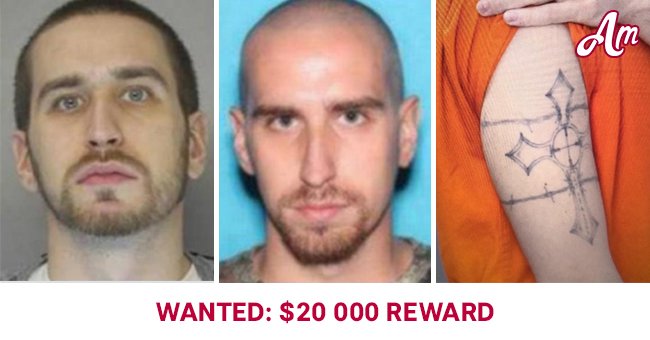 Manhunt underway for man who threatened to kill President Trump
The Federal Bureau of Investigation (FBI) is currently on a manhunt for a man named Shawn Richard Christy. The suspect threatened to kill President Donald Trump in June.
The New Jersey man also has warrants for his arrest for other crimes. The authorities have asked the public to give any information that could lead to his arrest.
The FBI has issued a $20,000 reward for information leading to the arrest of Shawn Richard Christy, 26, from Pennsylvania. He was accused of posting messages on Facebook between June 3 and 12 stating that he was going to shoot President Donald Trump in the head.
Christy also said he was going to use "lethal force" on any law enforcement officer attempting to detain him. Authorities have been looking for the suspect since June 19.
For more on this story go to our Twitter account @amomama_usa. He was charged with interstate communication of threats and threats against the President of the US.
A pickup truck allegedly stolen by the suspect was found on Tuesday in Pennsylvania. Officials searched a hunting club property in Rush Township, Schuylkill County, but couldn't find Christy.
The suspect has managed to avoid capture for more than two months.
"He is an individual that seems to not need human contact," US Marshals Service Deputy Robert Clark said at a press conference on Tuesday. "He can operate in the woods and it's been a challenge," Clark added.
It's been reported that Christy might also be in possession of several stolen handguns. The suspect also has warrants in Pennsylvania for burglary, probation violation, and failure to appear for an aggravated assault case.
He has previously been convicted of harassing former Alaska Governor Sarah Palin's lawyers. Christy also assaulted a tax collection clerk in Pennsylvania.
The suspect has been declared as armed and dangerous. He was described as being 5-feet-10-inches tall, weighing about 165 pounds with brown hair and brown eyes.
Christy has a Gothic cross tattoo on his upper right arm. Clark had a simple message for the suspect saying "Quite simply - turn yourself in. Get to the nearest police station -- turn yourself in."
Anyone with information is asked to contact their local FBI office or the nearest American Embassy or Consulate.
Please fill in your e-mail so we can share with you our top stories!