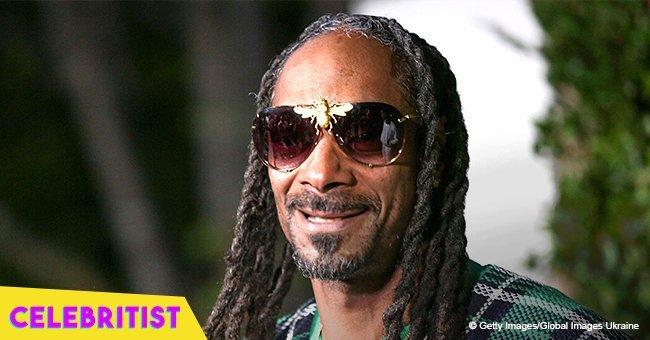 Snoop Dogg's wife is 'living her best life', showing off her assets in tiny top & black pants

Shante Broadus, wife of international rapper, Snoop Dogg has been spotted on Instagram having the fun of her life as she clads herself in an attractive pair of top and pants, displaying her "assets."
In an Instagram post which she captioned "living my best life," the wife of the celebrity is spotted by the pool, striking a chilling pose. With the photo garnering over 17,000 likes, she seems to be having the time of her life!
Recall that Shante and Snoop Dog celebrated their 20th wedding anniversary in June 2017, making it to the list of famous black couples happily married for over ten years. It would suffice to say that this family of five has been through a lot of stuff, and still standing strong, including surviving an alleged cheating scandal by Snoop Dogg.
According to reports, Snoop Dogg was caught cheating on his significant other with the infamous Celina Powell, who many allude to as the "Dark Widow."
Earlier on, she had accused Offset of fathering her unborn child, a claim which was later found false. Once again, she returns, and this time she does so with evidence to back up her claims of Snoop Dogg cheating on his wife, with her.
Her evidence came as recordings and text messages, which stunned fans as they revealed Snoop half-stripped in the tapes. She even went so far as tweeting in one of her now- defunct twitter accounts that she and the rapper got busy with sexual acts while tuning in to his Gospel collection.
This debate has been very unfavorable to his 21-year marriage to Shante Broadus, who has stuck by her better half through various challenges. Snoop Dogg, who has been known to be a family man despite his raunchy music history, seems to be having his integrity questioned.
Whether this is true or not, nobody knows! But Shante seems to have moved past it as she continues to look stunning, the circumstances notwithstanding.
Please fill in your e-mail so we can share with you our top stories!